---
According to a video and information published by Reuters on March 19, 2021, Iran released images and film footage of what it said was a new Revolutionary Guards base armed with cruise and ballistic missiles and electronic warfare equipment.
Follow Navy Recognition on Google News at this link
---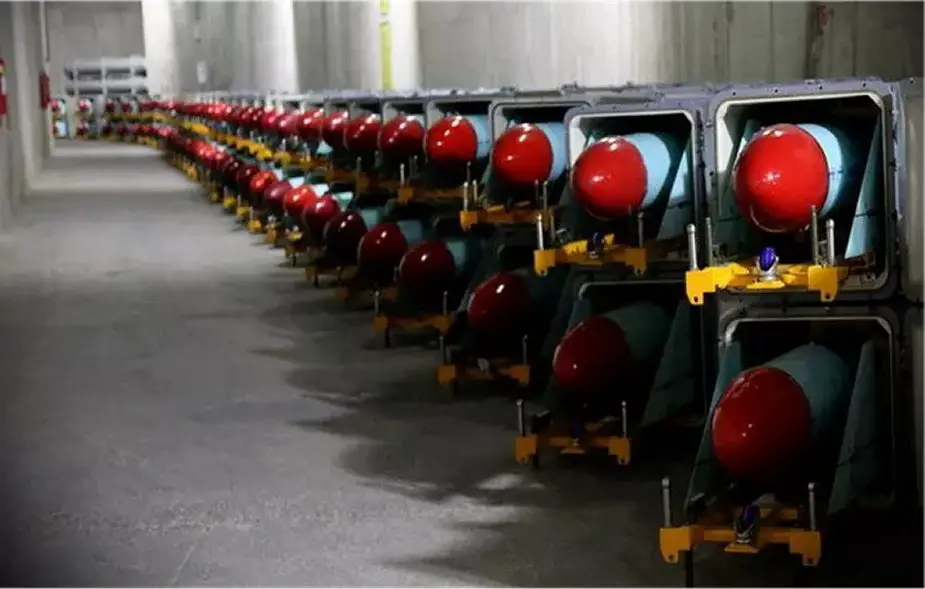 Islamic Revolutionary Guard Corps missile city base (Picture source: Reuters)
---
A report on state TV described the base as a "missile city" and showed rows of what looked like missiles in a depot with cement walls. It did not give any details on its location.
Alireza Tangsiri, the head of the elite Revolutionary Guards' naval unit, told state TV the base had equipment to detect enemy signals. The base's "electronic warfare equipment" included radar, monitoring, simulation and disruption systems.
The new equipment in the missile city can launch mines in various ranges, allow for 360 degree and mobile firing operations, and enhance the IRGC naval forces' fire range and destructive power in combat.
Last year, the Guards force said it had built a number of underground "missile cities" along the Gulf coastline. Iran, which routinely boasts of technological advances in its armed forces, has one of the biggest missile programmes in the Middle East.
---