---
According to information published by Xinhua on March 23, 2021, Iran's Defense Ministry will equip the Islamic Revolution Guard Corps (IRGC) with light and semi-heavy indigenous submarines, Rear-Admiral Amir Rastegari, head of the Marine Industries Organization of the ministry, said.
Follow Navy Recognition on Google News at this link
---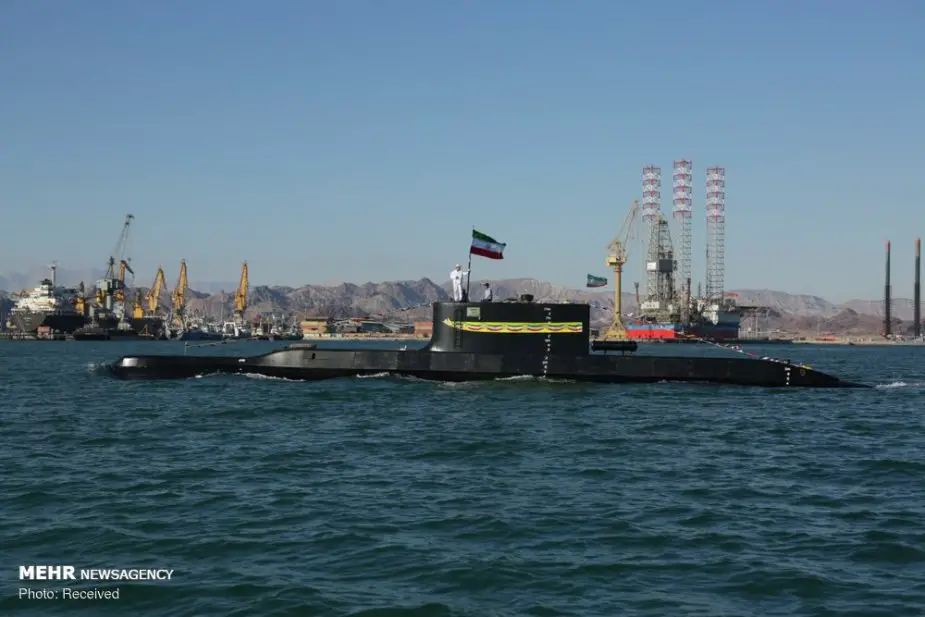 Fateh-class submarine, IRIS Fateh 920 (Picture source: Mehr News Agency)
---
Manufacturing of the submarines will begin this year and the IRGC will be equipped with submarines as the Iranian Arm's Navy, Rastegari told official Islamic Republic News Agency.
In order to protect interests at the sea, Iran needs to develop powerful naval forces, he said.
Lauding domestic capabilities for building the defense equipment, he said that the reliance of the Iranian armed forces on foreign countries in the marine industry has reduced to 20 percent nowadays.
Iran already has Fateh-class submarine which is an Iranian-designed class of semi-heavy submarines. The Fateh class submarine has a displacement of 527-ton when surfaced and 600-ton when submerged. This submarine has an operational diving depth is 200 meters while its maximum diving depth is 250 meters. The Fateh submarine has a range of over 5000 kilometers when snorting at slow speed.
The Fateh submarine has a top speed of 11 knots (20 km/h) when surfaced and 14 knots (26 km/h) when the submarine is submerged. Submarine has sea endurance of over 35 days.
Iranian Fateh class submarine are fitted with 4 × 533 mm torpedo tubes and can carry up to 12 torpedoes ( 4 in the tubes and another 8 on the racks as reloads) or 24 naval mines for anti-submarine (ASW) and anti-surface ship (ASuW) warfare. Much larger 1,000-ton Bethat class submarine is still under development.
---