---
According to information published by European Defence Agency on March 29, 2021, the agency has supervised the third and last simulation session of the OCEAN2020 project which is a technological demonstrator of Situational Awareness in Naval Environment.
Follow Navy Recognition on Google News at this link
---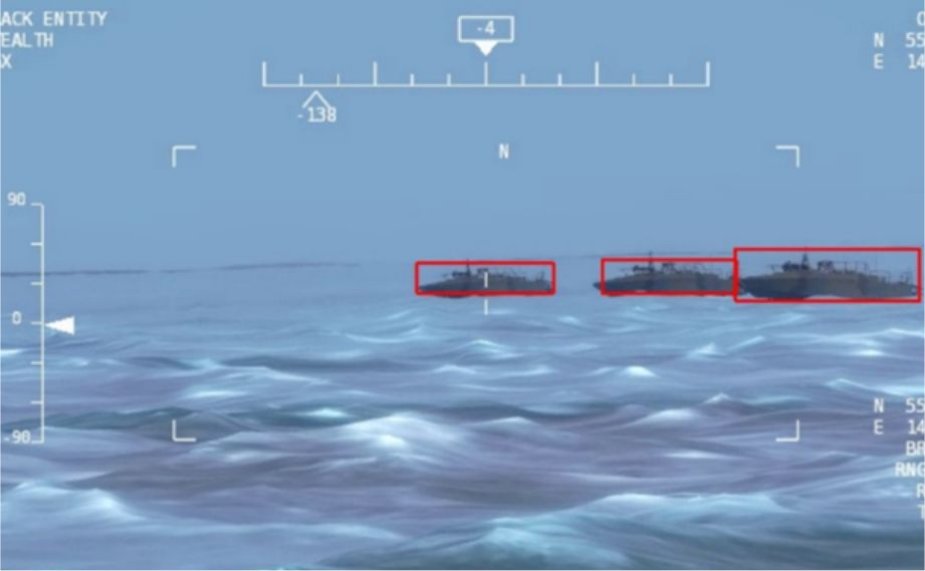 Baltic Sea demo (Picture source: European Defence Agency)
---
12 simulations centers from research centers, universities, small and major industries in several different countries across Europe were linked together using the High-Level Architecture standards to run specific scenarios in real time.
The simulation highlighted the central role of unmanned systems in various complex situations such as jamming or bad weather conditions, the use of small swarm of unmanned air and/or surface systems for coordinated research paths, the use of unmanned surface and underwater systems working in a squad for anti-mine warfare or the use of gun and missile systems on unmanned air and surface vehicles. The whole session was monitored by EDA from Brussels using video conference systems. The results and main takeaways will be discussed at a project webinar on 30th March.
Overall, the three simulation sessions proved crucial in preparing the two live sea demonstrations - one held in the Mediterranean Sea in November 2019 and one that is scheduled to take place in the Baltic Sea in August of this year - but also to play complex scenarios almost impossible to execute in real-life.
Although the two demonstrations remain key objectives, the simulation in this project has also allowed the development of new and innovative models for unmanned sensors and platforms in the different simulation centers of this wide consortium which entails 43 entities including large defence industries, small and medium enterprises, universities, research institutes and end users from 15 countries across Europe.
OCEAN2020 is so far the largest project financed by the Preparatory Action on Defence Research (PADR) managed by the European Defence Agency on behalf of the European Commission. Its main objective is to demonstrate the improvement of maritime situational awareness by the coordinated use of multiple unmanned systems in the three domains (air, surface, subsurface).
---