---
According to a press release published by ThyssenKrupp Marine Systems (tk MS) on March 30, 2021, the company handed over the frigate "SACHSEN-ANHALT" to the Federal Office of Bundeswehr Equipment, Information Technology and In-Service Support (BAAINBw) in Wilhelmshaven. It is the third of a total of four ships of the Type F125 which tk MS is building in the ARGE F125 consortium together with the Fr. Lürssen Shipyard.
Follow Navy Recognition on Google News at this link
---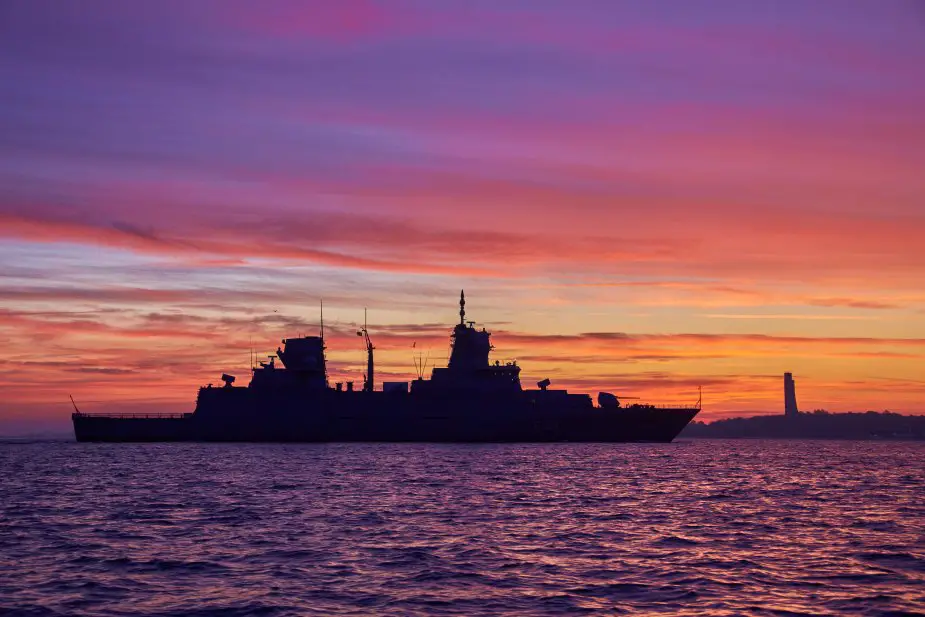 Baden-Württemberg-class frigates Sachsen-Anhalt F224 (Picture source: ThyssenKrupp Marine Systems)
---
The ship was handed over to the BAAINBw, represented by the Head of the Acceptance Commission, Matthias Rohde and the responsible project manager at the BAAINBw, Marc Steffens, during a ceremony in Wilhelmshaven, which was kept small in view of the pandemic. On behalf of tk MS, Programme Manager Patrick Buggenthin signed the handover papers.
Chief Operating Officer Dr. Alexander Orellano, who was present, commented: "We have already delivered two ships that have since proven their technical capabilities. We are convinced that the third vessel, the "SACHSEN-ANHALT", will also be successful. We wish her 'fair winds and following seas'. Full operational readiness of all ships for the German Navy remains our most important goal. On behalf of all employees, I would like to express my gratitude for the trust placed in us. We look forward to continued good teamwork."
The last ship of the F125 series, the "RHEINLAND-PFALZ", is to be handed over this year.
The completely redesigned vessels of the Type F125 have highly complex systems and around 28,000 sensors that enable a very high degree of automation, making it possible to reduce the required number of crew members by about half compared to previous frigate classes. The ships can remain in the operational area for up to two years. Besides the traditional tasks of national and alliance defence, they are designed for conflict prevention and crisis management as well as for intervention and stabilization operations in an international context. In addition to the ability to engage targets both on land and on water, they are equipped with air defence systems and helicopters.
The contract for the construction of the four frigates became effective in June 2007. The concept, design and detailed design phases followed. Around 90 percent of the highly complex systems on board the F125 were developed specifically for this new type of ship.
The F125 Baden-Württemberg-class frigates are a series of frigates of the German Navy.
It is possible to deploy Baden-Württemberg-class frigates for up to two years away from homeports with an average sea operation time of more than 5,000 hours per year (that's nearly 60%) which includes operation under tropical conditions. For this reason, a combined diesel-electric and gas arrangement has been chosen for the machinery.
Their crew is comprised on average of 150 sailors, although that can change depending on the mission. The vessels' main weapons are the Oto Melara 127/64 LW gun, 2 x remote-controlled 27 mm Rheinmetall MLG27 cannons, 5 x HITROLE naval turrets with 12.7 mm heavy machine guns, 8 x Boeing RGM-84 Harpoon missiles, 2 x Raytheon RIM-116 RAM CIWS systems and a series of non-lethal weapons.
---