---
According to information published by Greek City Times on May 7, 2021, Hellenic Navy received the first upgraded S-70B helicopter from US firm Lockheed Martin Rotary, Mission Systems and Aeroservices.
Follow Navy Recognition on Google News at this link
---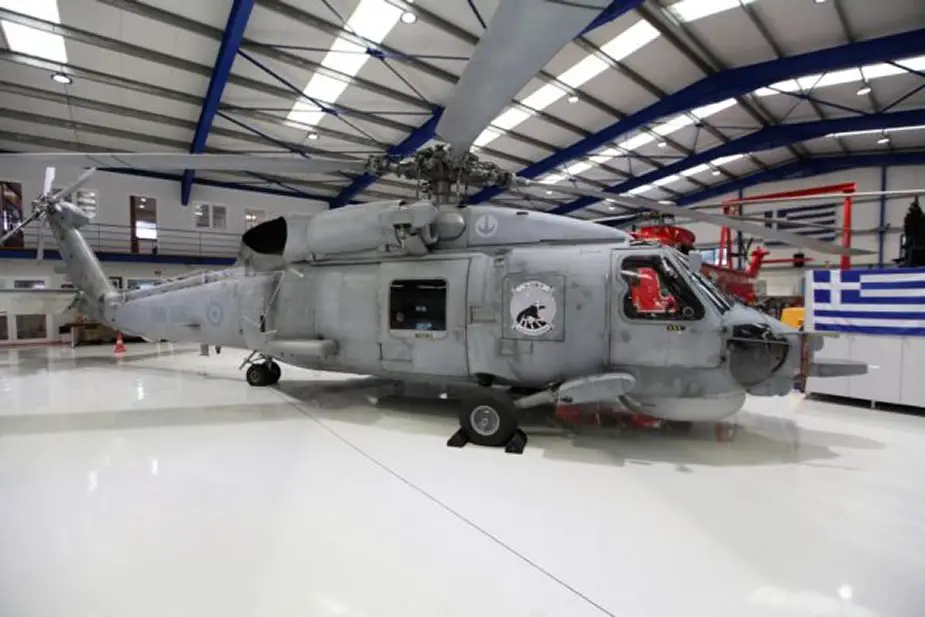 The Hellenic Navy S-70 helicopters are a special variation of USN SH-60 Sea Hawk helicopters, with the code name Aegean Hawk. (Picture source: Hellenic National Defence General Staff)
---
The S-70B, is the naval version of the helicopter Sikorsky S-70. His first was in 1979. Although it uses a structure very similar to the original S-70, known in the U.S. Army as a UH-60. The S-70B aircraft is more complex than the version used in the Army or Air Force, with almost 20% of different components.
The Seahawk is more expensive than previous versions, to have several additional refinements such as additional brake rotors or blades of the electric drive system for the collection of shovels. The landing gear has a shorter distance and the Seahawk 's engines are specially adapted for naval use, with special treatment for use in environments with high salinity, with a local probe for refueling and an emergency flotation system.
In addition, the S-70B, is an aircraft adapted for use on board ships, with the task of increasing the capabilities of anti-submarine vessels in which they are embedded. In many countries, this helicopter has replaced the SH-3H Seaking of anti-submarine warfare.
---