---
According to a tweet published by the Turkish Naval Forces on November 8, 2021, the Bangladesh Navy's Type 056 corvette BNS Sangram visits Mersin in Turkey.
Follow Navy Recognition on Google News at this link
---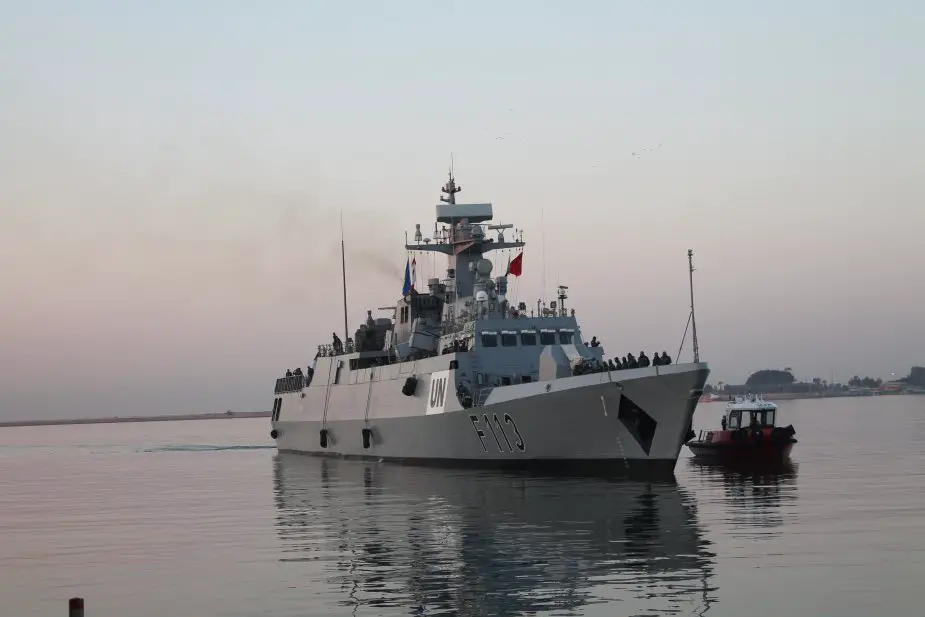 Type 056 corvette BNS Sangram (Picture source: Turkish Naval Forces)
---
BNS Shongram is a Type 056 stealth surface warfare guided missile corvette of the Bangladesh Navy. She was built at the Wuchang Shipyard of China. She is the third corvette of the class for the Bangladesh Navy.
The ship is 90.1 metres (296 ft) long, has a beam of 11.14 metres (36.5 ft) and a draught of 3.37 metres (11.1 ft). With a displacement of 1,300 tonnes, she has a complement of 78 personnel including 60 sailors and 18 officers.
She is propelled by two SEMT Pielstick 12PA6 diesel engines with a distance adjustable tail rotor which can provide enough power for her top speed of more than 25 knots (46 km/h; 29 mph). She has two power stations, forward and rear, and electricity supply works with one of the power station sunk.

BNS Shongram has a helicopter deck aft that can support a medium-size helicopter, but she has no hangar.
The ship carries one H/PJ-26 76 mm main gun placed forward. Two 2-cell C-802A anti-ship missiles are installed in the ship for anti-surface operations.
Two H/PJ-17 30 mm remote-controlled gun turrets amidships. For air defence, she carries an eight-cell FL-3000N launcher, which is the Chinese equivalent of RAM. The ship also carries two 6-cell Type-87 240mm ASW rocket launchers.
---