---
According to information published by Yonhap on September 28, 2021, the Republic of Korea Navy was set to launch the new 3,000-ton-class homegrown submarine capable of firing ballistic missiles, Dosan Ahn Changho class submarine Shin Chae-ho, the third of its kind designed to boost underwater defense capabilities.
Follow Navy Recognition on Google News at this link
---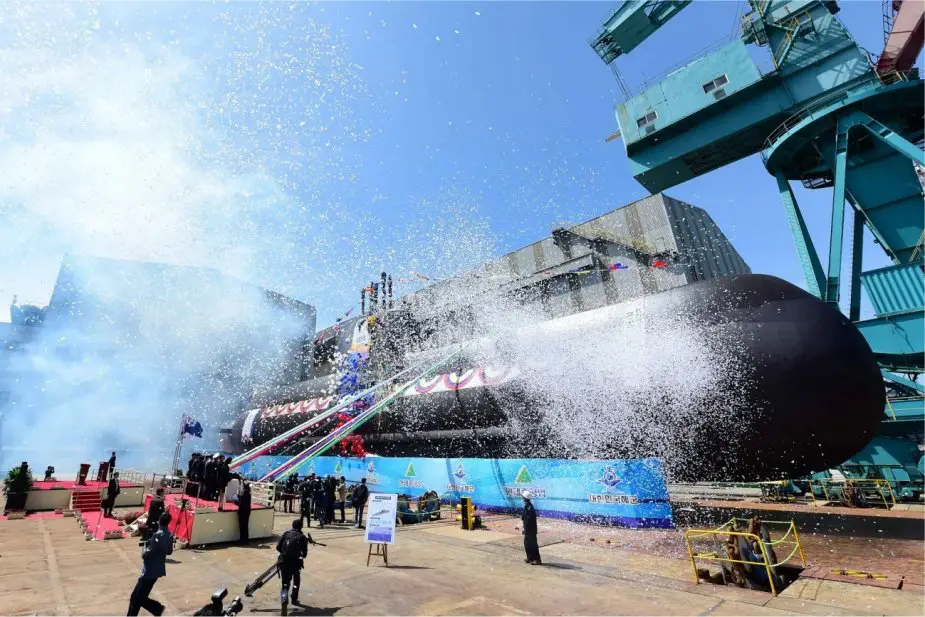 Dosan Ahn Changho class (KSS-III) submarine Shin Chae-ho (Picture source: 123ru)
---
The Dosan Ahn Changho-class submarines are the final phase of the Korean Attack Submarine program, a three-phased program to build 27 attack submarines for the Republic of Korea Navy between 1994 and 2029. The lead vessel, Dosan Anh Changho, was launched in 2018. It began sea trials in 2019 and is planned to be ready for service by 2020.
The 83.5-meter-long and 9.6-meter-wide submarines can carry 50 crewmembers and can operate underwater for 20 days without surfacing.
The class has a submarine version of the Korean Vertical Launching System which will be able to carry up to ten indigenous "Chonryong" land-attack cruise missiles and "Hyunmoo" submarine-launched ballistic missiles (SLBM), becoming the first submarine in the South Korean navy to have this kind of capability. It also has many other improvements compared to its predecessors built with a greater degree of South Korean technology, especially in the later batches, which will include Samsung SDI lithium-ion batteries.
---