---
According to a tweet published by the Royal Australian Navy on October 13, 2021, Papua New Guinea Defence Force (PNGDF) commissioned Guardian class Patrol Boat HMPNGS Rochus Lokinap.
Follow Navy Recognition on Google News at this link
---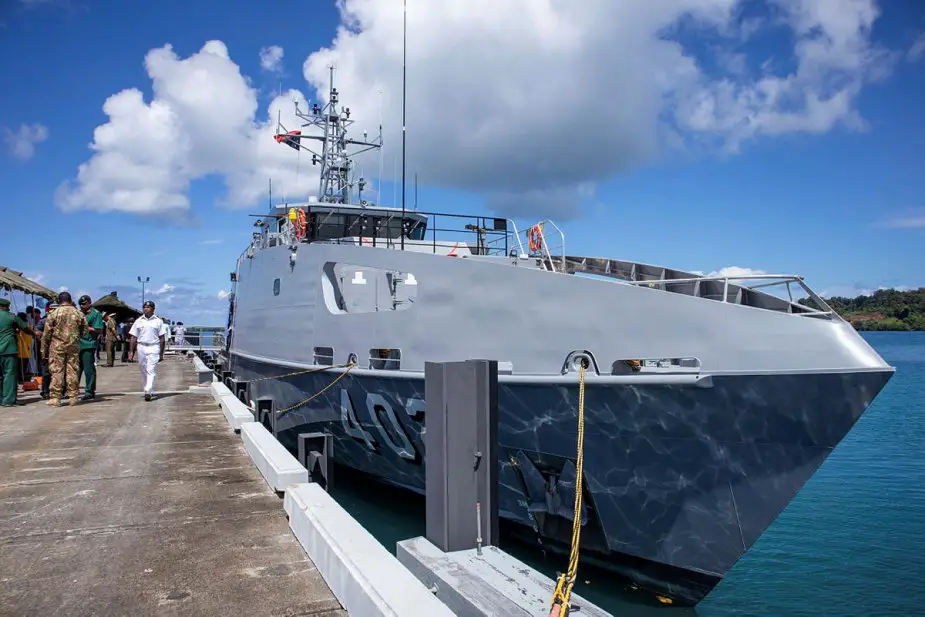 Guardian class Patrol Boat HMPNGS Rochus Lokinap (Picture source: Royal Australian Navy)
---
The vessel, the future HMPNGS Rochus Lokinap, was gifted by the Australian Government to the Papua New Guinea Defence Force.
The HMPNGS Rochus Lokinapl is the second of four Guardian-class Patrol Boats to be delivered to Papua New Guinea under the Pacific Patrol Boat Replacement Project, part of the Australian Government's Pacific Maritime Security Program, and follows the delivery of the HMPNGS Ted Diro in December 2018.
The 39.5-metre steel monohull patrol boat – designed, constructed and sustained by Austal Australia – is based on a proven design platform that has included the 38-metre Bay-class, 56-metre Armidale-class and 58-metre Cape-class patrol boats that are in service with the Australian Border Force and Royal Australian Navy.
The vessel is named after Brigadier General Rochus Lokinap, a former Commander of the Papua New Guinea Defence Force from 1987 to 1992.
The Guardian-class patrol boats are a class of small patrol vessels designed and built in Australia for small Pacific Ocean countries. The vessel's twin diesel engines can provide 4,000 kilowatts (5,400 shp). Sophisticated electronic engine controls will help conserve fuel.
---