---
According to a tweet published by the spokesman of the French Ministry of Armed Forces on October 14, 2021, the French Defense Procurement Agency (DGA) received the first upgraded La Fayette-class frigate Courbet, which will be operational in summer 2022.
Follow Navy Recognition on Google News at this link
---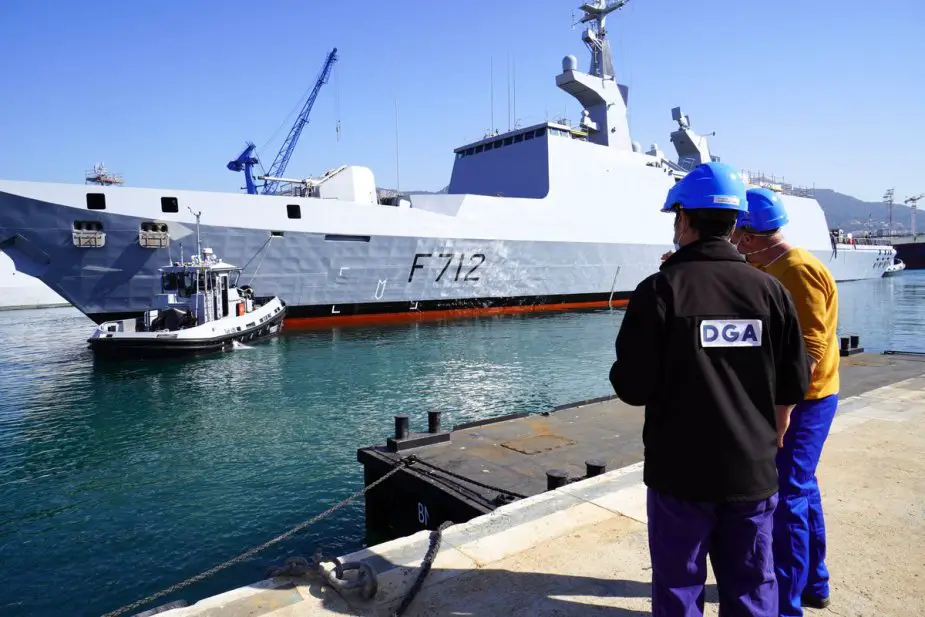 La Fayette-class frigate Courbet (Picture source: Twitter account of FdeStV)
---
The French Navy's La Fayette Class multipurpose stealth frigates were developed and built by DCNS. The French Navy awarded DCNS the contracts to construct the La Fayette (F710), Surcouff (F711) and Courbet (F712) frigates in 1988, and Aconit (F713) and Guepratte (F714) in 1992.
The "Courbet" FLF (Frégate Légère Furtive in French) is general-purpose La Fayette-class frigates built by Naval Group previously named DCNS and operated by the French Navy. The ship was launched in March 1994 and commissioned in April 1997.
The La Fayette class (also known as FL-3000 for "Frégate Légère de 3,000 tonnes", or FLF for Frégate Légère Furtive) is a class of general purpose frigates built by DCNS and operated by the French Navy. Derivatives of the type are in service in the navies of Saudi Arabia, Singapore and Taiwan.
The La Fayette class frigate is armed with 8 Exocet MM40 block II anti-ship missiles, one 100 mm TR automatic gun, two 20 mm modèle F2 guns and 1 Crotale CN2 all-weather short-range air defense missile system.
The is powered by four diesel SEMT Pielstick 12PA6V280 STC2 developing 21,000 hp. (16,000 kW). She can sail at a maximum speed of 25 kn (46 km/h; 29 mph) with a range of 4,000 nmi (7,400 km; 4,600 mi) at 15 kn (28 km/h; 17 mph) and 9,000 nmi (17,000 km; 10,000 mi) at 12 kn (22 km/h; 14 mph).
---