---
According to a press release published by Boeing on October 18, 2021, the firm is continuing to expand the Indian Navy's long-range maritime reconnaissance anti-submarine warfare capabilities with the delivery of the country's 11th P-8I. The patrol aircraft is an integral part of the Indian Navy's fleet and has surpassed 30,000 flight hours since it was inducted in 2013.
Follow Navy Recognition on Google News at this link
---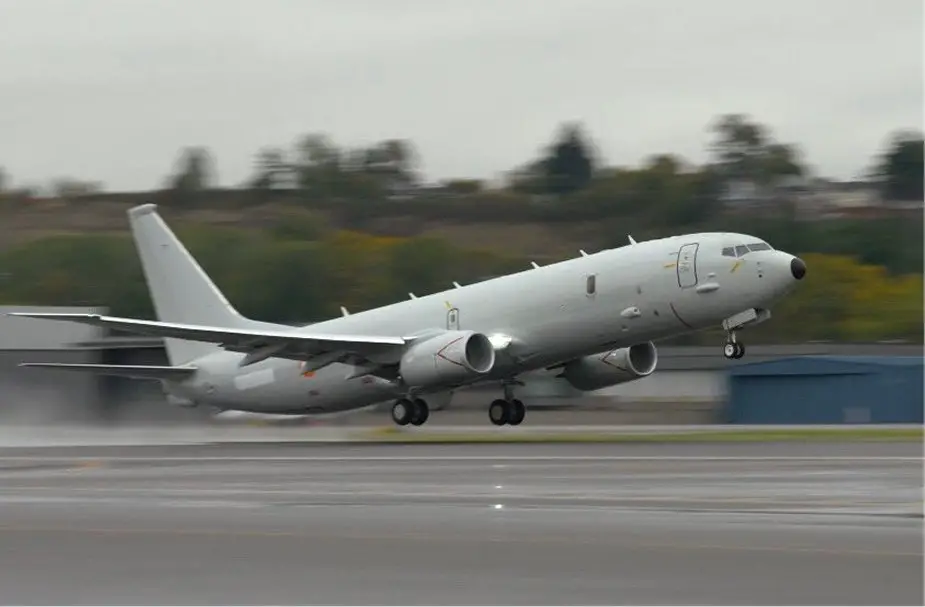 P-8I maritime patrol aircraft (Picture source: Twitter account of Livefist)
---
This is the third aircraft to be delivered under an option contract for four additional aircraft that the Indian Ministry of Defence awarded in 2016. The Indian Navy was the first international customer for the P-8 and today operates the largest non-U.S. fleet. The P-8 is also operated by the U.S. Navy, the Royal Australian Air Force and the United Kingdom's Royal Air Force.
In addition to unmatched maritime reconnaissance and anti-submarine warfare capabilities, the P-8I has been deployed to assist during disaster relief and humanitarian missions.
Boeing is completing construction on the Training Support & Data Handling (TSDH) Centre at INS Rajali, Arakkonam, in Tamil Nadu, and a secondary center at the Naval Institute of Aeronautical Technology, Kochi, as part of a training-and-support package contract signed in 2019. The indigenous, ground-based training will allow the Indian Navy crew to increase mission proficiency in a shorter time, while reducing the on-aircraft training time resulting in increased aircraft availability for mission tasking.
The P-8 Poseidon is an American maritime patrol aircraft developed and produced by Boeing Defense, Space & Security, based on a modified 737-800ERX civilan aircraft. The Indian version of the American-made P-8 is called P-8I (I for India).
The aircraft is modified to include a bomb bay and pylons for weapons. It has two weapons stations on each wing and can carry 129 sonobuoys. The aircraft is also fitted with an in-flight refueling system.
The Indian version of the P-8 is fitted with Bharat Electronics Limited (BEL) Data Link II communications allowing the P-8I to exchange tactical data between Indian Navy aircraft, ships and shore establishments. The aircraft also features an integrated BEL-developed IFF system. India has purchased AGM-84L Harpoon Block II missiles and Mk 54 All-Up-Round Lightweight torpedoes for the P-8I.
---