---
According to a tweet published by Combined Maritime Forces on October 18, 2021, the Japan Maritime Self-Defense Force conducts surveillance mission from the air with P-3C Orion maritime patrol aircraft in the Gulf of Aden.
Follow Navy Recognition on Google News at this link
---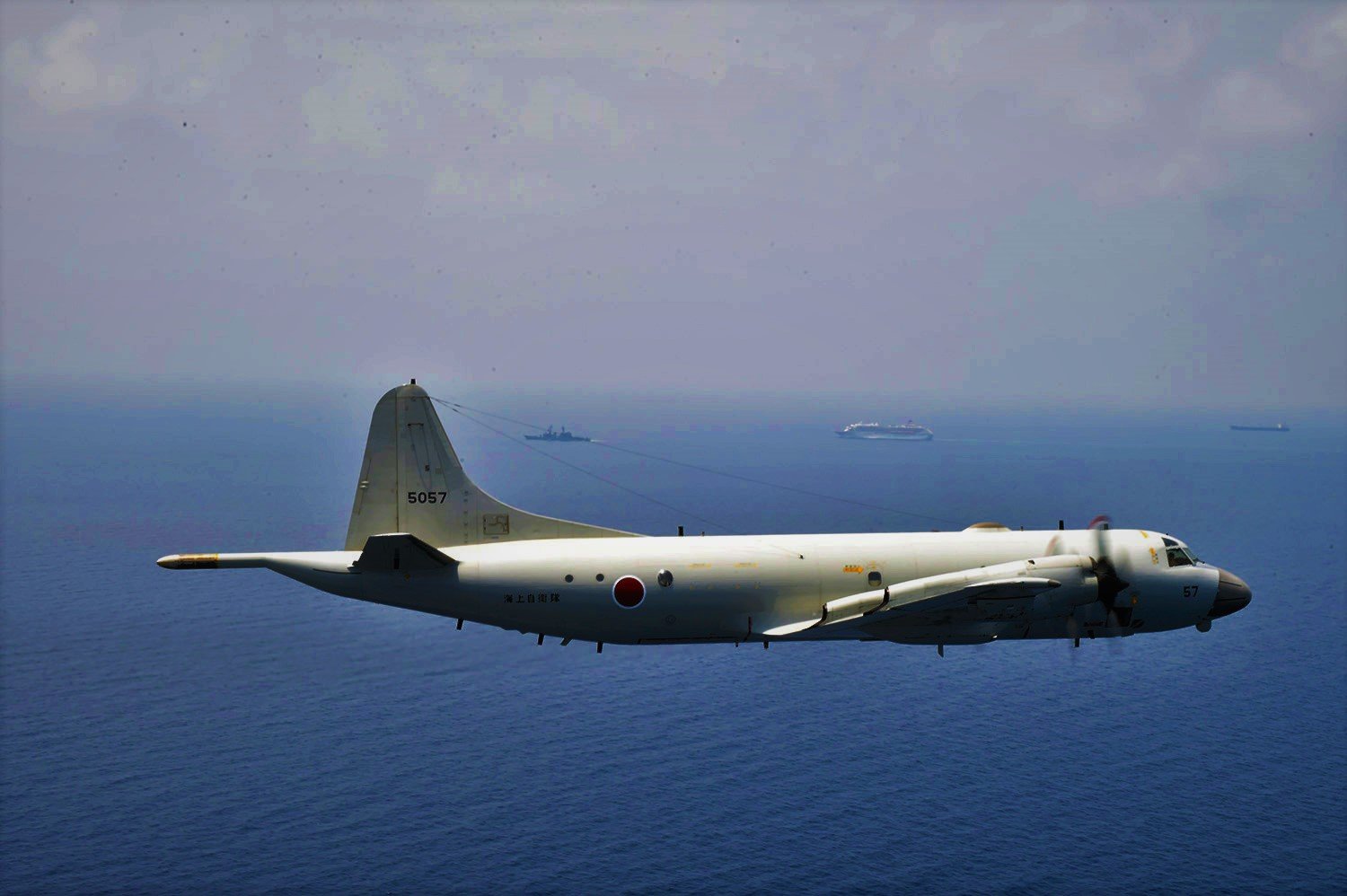 P-3C maritime patrol aircraft (Picture source: Twitter account of Combined Maritime Forces)
---
The P-3C Orion is an anti-submarine and maritime surveillance aircraft that is equipped with advanced submarine detection sensors such as directional frequency and ranging (DIFAR) sonobuoys and magnetic anomaly detection (MAD) equipment. The avionics system is integrated by a general-purpose digital computer that supports all of the tactical displays, monitors and automatically launches ordnance and provides flight information to the pilots.
In addition, the system coordinates navigation information and accepts sensor data inputs for tactical display and storage. The P-3C can carry a mixed payload of weapons internally and on wing pylons.
The P-3C Orion is powered by four Allison T56-A-14 turboprop engines rated at 3,661kW. Each engine drives a four-blade constant-speed propeller, type 54H60-77 supplied by Hamilton Standard. There are five fuel tanks, one in the fuselage and four integral wing tanks with a total fuel capacity of 34,800l.
---