---
According to information published by Tass on October 21, 2021, the ballistic missile submarine Knyaz Oleg has successfully launched a Bulava intercontinental ballistic missile (ICBM) from the White Sea to the Kura range in Kamchatka during state trials, the Russian Defense Ministry told.
Follow Navy Recognition on Google News at this link
---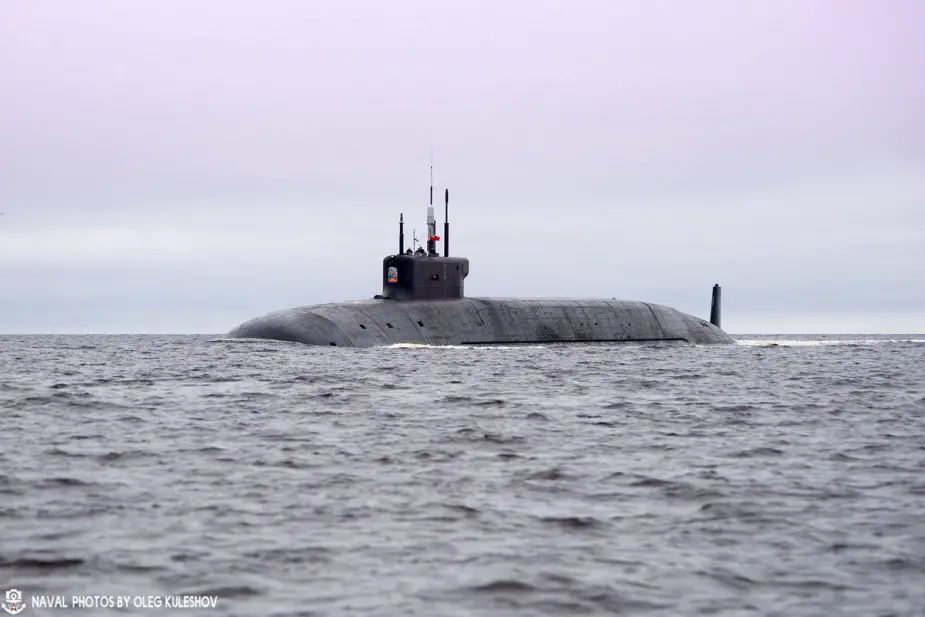 Russian Project 955A Knyaz Oleg submarine (Picture source: Twitter account of Oleg Kuleshov)
---
The ballistic missile submarine Knyaz Oleg has successfully launched a Bulava intercontinental ballistic missile (ICBM) from the White Sea to the Kura range in Kamchatka during state trials, the Russian Defense Ministry told.
Knyaz Oleg is the first serial Project 955A Borei-A class nuclear-powered ballistic missile submarine.
Borei- and Borei-A-class submarines, produced by the Rubin Central Design Bureau of Marine Engineering, carry 16 Bulava intercontinental ballistic missiles and are equipped with 533mm torpedo tubes. According to the Defense Ministry, compared to the baseline Borei series, Borei-A subs feature better acoustic stealth, maneuvering and deep-sea running capabilities, as well as an improved armament control system.
The RSM-56 Bulava (NATO reporting name SS-NX-30 or SS-N-32, GRAU index 3M30, 3K30) is a submarine-launched ballistic missile (SLBM) based on the SS-27 Topol-M, developed for the Russian Navy and deployed in 2013 on the new Borei class of ballistic missile nuclear submarines.
The missile is 12.1 m long and has a diameter of 2.1 m (including the launch container). It weighs a total of 36.8 metric tones and is capable of carrying up to 10 warheads with each warhead having a yield of approximately 550 kt. The Bulava's range has been slightly reduced by 2,000 km from the land-based Topol-M variant due to its conversion from land-based to submarine-based.
---