---
According to information published by Izvestia on September 7, 2021, the Russian Ministry of Defense has approved a test plan for the new Klavesin-2R-PM Unmanned underwater vehicle (UUV) in the Far East, after was previously tested in Crimea.
Follow Navy Recognition on Google News at this link
---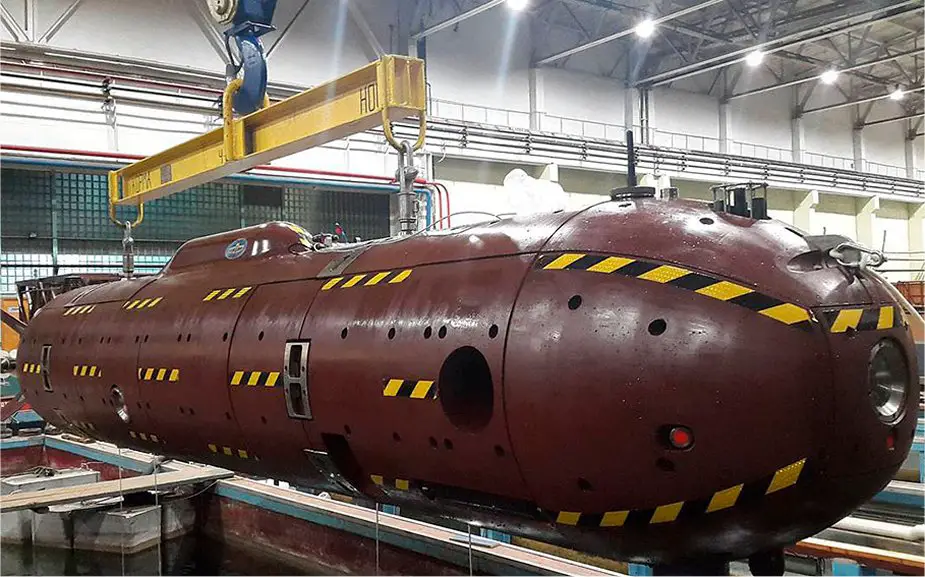 Klavesin-2R-PM Unmanned Underwater Vehicle (Picture source: Voennodelo)
---
The Unmanned Underwater Vehicle is designed by the Rubin Central Marine Design Bureau.
The Klavesin-2R-PM belongs to the second generation of the family of Russian unmanned underwater vehicles (UUVs). It is larger than its predecessor, the Klavesin-1. The latter resembled a torpedo in exterior and dimensions, but the new development looks like a miniature submarine 7 m long and 1 m in diameter with a small superstructure on top. It is launched from the hydrographic ship of the Pacific Fleet Marshal Gelovani.
The second version of the Klavesin weighs around 4 tonnes. The vehicle can dive to depths of up to 6,000m. After separation from the carrier, it proceeds with the program, but the operator can give it new tasks if necessary. The estimated range of operation is 50 km. The Clavesin-2 can carry a large set of equipment like sonars, electromagnetic sensors and video cameras.
---