---
According to information published by the U.S. Navy on September 9, 2021, the Carl Vinson Carrier Strike Group (VINCSG) participated in two days of bilateral maritime exercises with Japan Maritime Self-Defense Force (JMSDF) in the Philippine Sea.
Follow Navy Recognition on Google News at this link
---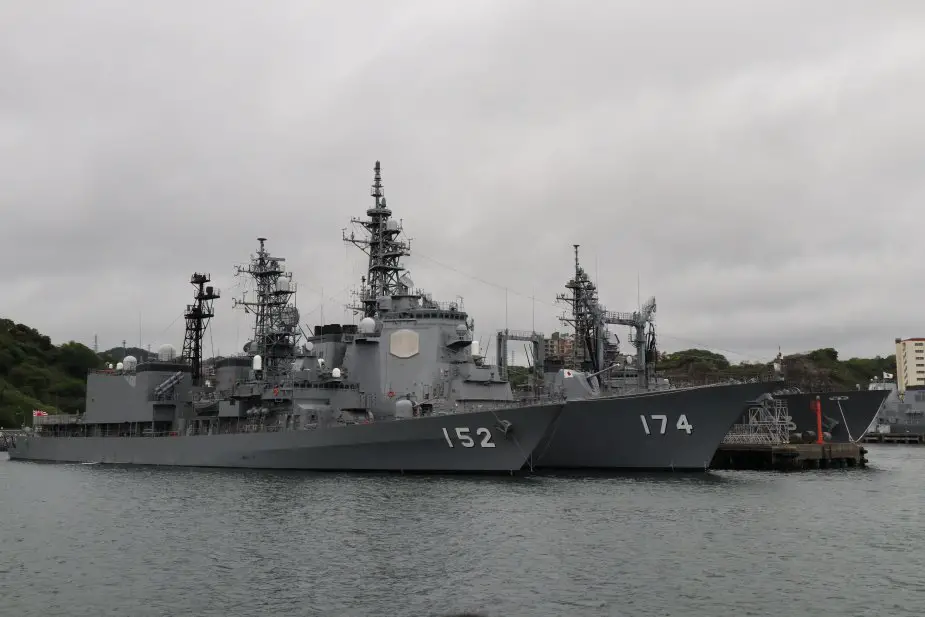 JS Yamagiri and JS Kirishima at Yokosuka port (Picture source: Twitter account of moririn1961)
---
VINCSG units that participated include Carl Vinson; nine squadrons of Carrier Air Wing (CVW) 2; staffs of Carrier Strike Group (CSG) 1 and DESRON 1; and Ticonderoga-class guided-missile cruiser USS Lake Champlain (CG 57).
The Japan Maritime Self-Defense Force ships that participated were: two Takanami-class destroyers JS Takanami (DD 110) and JS Onami (DD 111); and one Kongō-class guided-missile destroyer JS Kirishima (DD 174).
Carl Vinson, the flagship of VINCSG, is on a scheduled deployment in the U.S. 7th Fleet area of operations. This marks the first time that a CSG is deployed in the 7th Fleet area of operations with the Air Wing of the Future (AWOTF), including the first operational deployment for both the F-35C Lightning II Joint Strike Fighter and Navy CMV-22B Osprey.
JS Kirishima (DDG-174) is a Kongō-class guided-missile destroyer in the Japan Maritime Self-Defense Force (JMSDF). Kirishima was named for Mount Kirishima. She was laid down by Mitsubishi Heavy Industries in Nagasaki, Nagasaki on 7 April 1992, and was launched on 19 August 1993. It was not until 16 March 1995 that she was commissioned.
The Kongō class is guided-missile destroyers in the Japan Maritime Self-Defense Force. The class is equipped with the Aegis Weapon System (AWS).
The overall design is generally modeled on the Arleigh Burke-class destroyers of the U.S. Navy. The hull adopted shelter deck design as with preceding Japanese destroyers, but it was widened to support the superstructure with four PESA antennas just as Arleigh Burke-class. The propulsion systems are four Ishikawajima-Harima LM2500 gas turbines giving a top speed of 30 knots (56 km/h; 35 mph).
Most of the electronic devices outside of AWS are originated in Japan. For electronic warfare, this class is equipped with NOLQ-2, an elaborate system capable of both ES and EA. The OQS-102 sonar is equivalent to the U.S. SQS-53C.
---