---
According to a video published by the Russian Ministry of Defense on September 10, 2021, the bilateral exercise Zapad 2021 between Russia and Belarus began. In the video, Project 20380 corvettes Soobrazitelnyy and Boikiy departed from their homeport to join Zapad 2021. The exercise concerns the land, air, and naval sectors.
Follow Navy Recognition on Google News at this link
---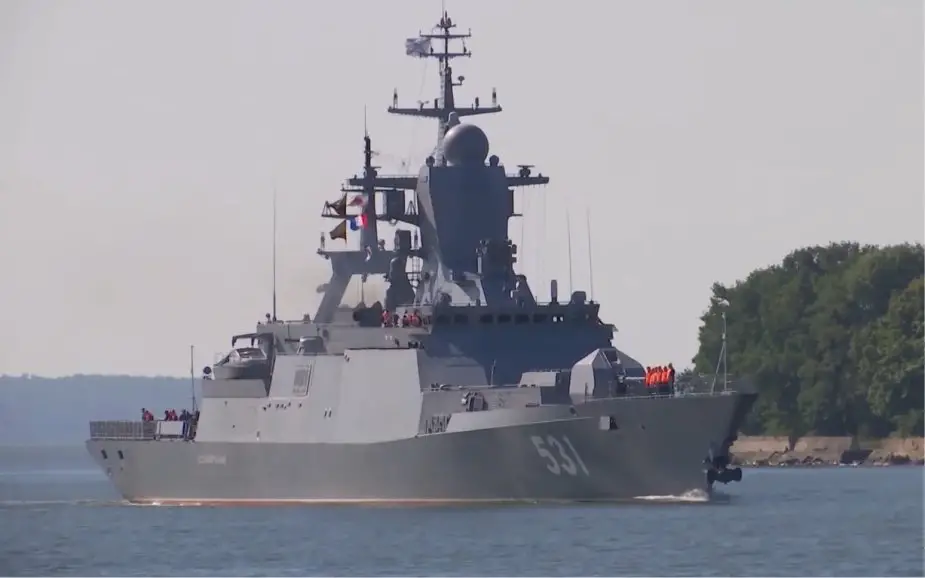 Project 20380 corvette Soobrazitelny from the Baltic Fleet (Picture source: Facebook account of the Russian Ministry of Defense)
---
Soobrazitelny is the second ship of the Steregushchy-class corvette (officially known as Project 20380) built for the Russian Navy in the early 21st century.
The Steregushchiy class, Russian designation Project 20380, is a class of corvettes being built for the Russian Navy and designed by the Almaz Central Marine Design Bureau. The corvettes has a steel hull and composite material superstructure, with a bulbous bow and nine watertight subdivisions. She has a combined bridge and command center, and space and weight provision for eight SS-N-25 missiles. Stealth technology was widely used during the construction of the ships, as well as 21 patents and 14 new computer programs.
The class is armed with one 100mm A-190 Arsenal or 130mm A-192 naval gun, one Kashtan CIWS-M (Close-In Weapon System), eight Kh-35 (SS-N-25) subsonic cruise anti-ship missile, two AK-630М CIWS (Close-In Weapon Systems), eight 330mm torpedo tubes for Paket-NK (Paket-NK/E for export) anti-torpedo/anti-submarine torpedoes and two 14.5mm MTPU pedestal machine guns.
---