---
According to information published by Huntington Ingalls Industries on September 2021, the company announced that its Ingalls Shipbuilding division completed the final round of sea trials for Arleigh Burke-class guided-missile destroyer Frank E. Petersen Jr. (DDG 121).
Follow Navy Recognition on Google News at this link
---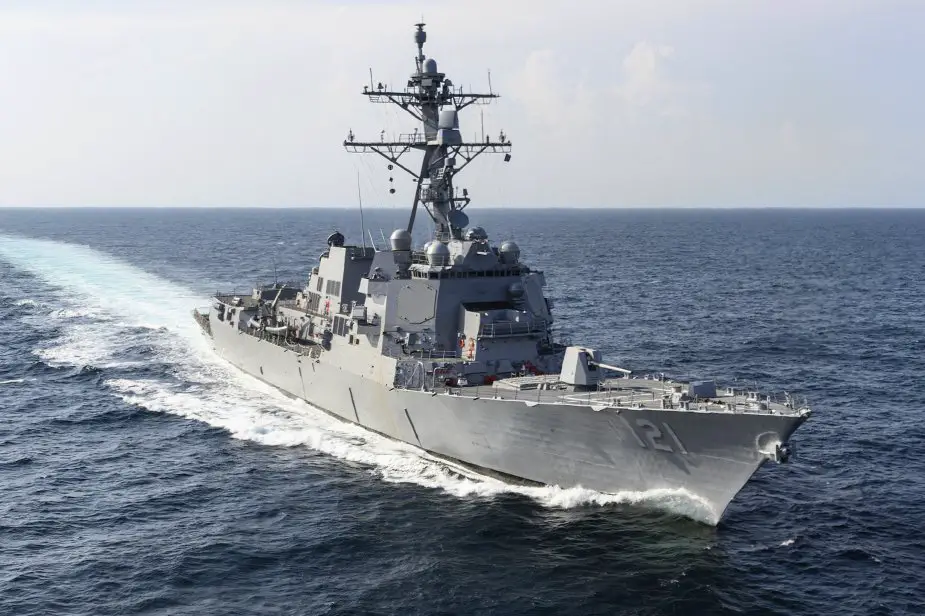 Arleigh Burke-class FlightIIA guided-missile destroyer Frank E. Petersen Jr.(Picture source: Twitter account of Chris Cavas)
---
DDG 121 is named for Frank E. Petersen Jr., who was the U.S. Marine Corps' first African-American aviator and general officer. After entering the Naval Aviation Cadet Program in 1950, Petersen would go on to fly more than 350 combat missions during the Korean and Vietnam wars.
Ingalls has delivered 32 destroyers to the Navy and currently has four more under construction including Lenah Sutcliffe Higbee (DDG 123), Jack H. Lucas (DDG 125), Ted Stevens (DDG 128), and Jeremiah Denton (DDG 129).
USS Frank E. Petersen Jr. (DDG-121) is a planned United States Navy Arleigh Burke-class Flight IIA guided-missile destroyer, the 71st overall for the class. The ship was named for the United States Marine Corps Lieutenant General Frank E. Petersen Jr. (2 March 1932 – 25 August 2015), the first African-American Marine Corps aviator and the first African-American Marine Corps general.
The Flight II Arleigh Burke ships have the following improvement over the original Flight I: incorporation of combat direction finding, SLQ-32V-3, TADIX-B, JTIDS command and control processor, and the capability to launch and control SM-2 Block IV Extended Range Missile.
The USS Frank E. Petersen Jr. is powered by four General Electric LM2500 gas turbines developing 100,000 shp. She can reach a top speed of 31 knots (57 km/h). The ship is armed with one 5 inches (127 mm)/54 caliber Mk 45 naval gun, 25 mm Mk 38 automatic cannons, four .50 cal (12.7 mm) machine guns, two 20 mm Phalanx CIWS (Close-In Weapon System), two Mk 32 triple torpedo tubes for Mk 46 torpedo, 96-cell Mk 41 VLS (Vertical Launching System) able to launch RIM-66M medium-range surface-to-air missiles, BGM-109 Tomahawk long-range cruise missiles, and RUM-139 Vertical Launch ASROC anti-submarine missiles.
---