---
According to information published by the Daily Mail on April 20, 2022, the US Navy reportedly sent a P-8 Poseidon maritime patrol aircraft to have assisted the Ukrainian strikes on the Russian cruiser Moskva.
Follow Navy Recognition on Google News at this link
---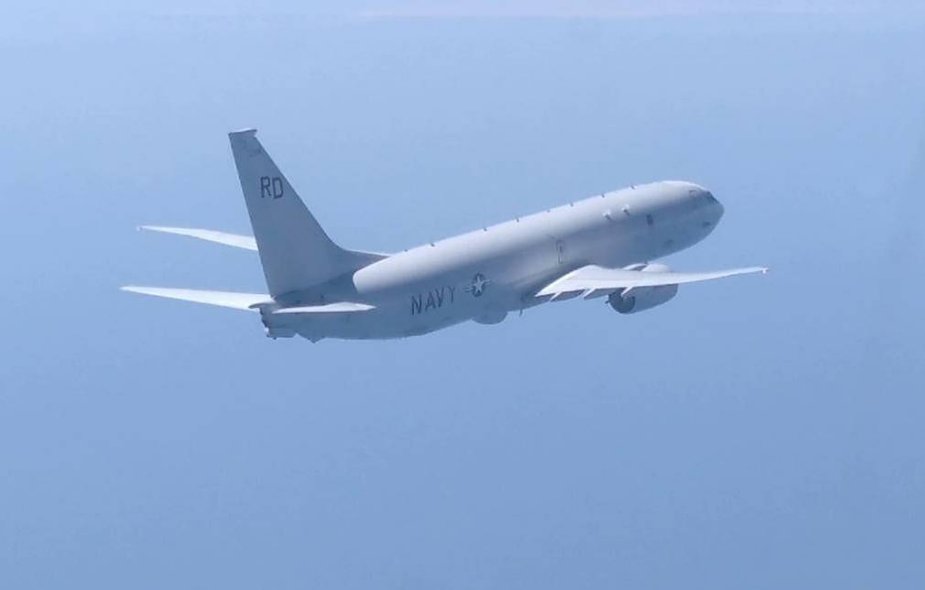 US Navy's P-8A Poseidon surveillance and anti-submarine aircraft (Picture source: Tass)
---
On April 13, 2022, the Russian Project 1164 Atlant (Slava class) cruiser Moskva was reportedly hit by Ukrainian Neptune missiles. Other sources speak of the Turkish-made Bayraktar TB2 Unmanned Aerial Vehicle that was used as a diversion.
The Russian official sources said that the Moskva missile cruiser sank while being towed amid a storm because of hull damage sustained during the detonation of ammunition.
About P-8 Poseidon aircraft
The Boeing P-8 Poseidon (formerly Multimission Maritime Aircraft) is an American maritime patrol aircraft developed and produced by Boeing Defense, Space & Security, modified from the 737-800ERX. It was developed for the United States Navy (USN).
The P-8 operates in the anti-submarine warfare (ASW), anti-surface warfare (ASUW), and shipping interdiction roles. It is armed with torpedoes, Harpoon anti-ship missiles, and other weapons, can drop and monitor sonobuoys, and can operate in conjunction with other assets, including the Northrop Grumman MQ-4C Triton maritime surveillance unmanned aerial vehicle (UAV).
The aircraft can be armed with torpedoes, Harpoon anti-ship missiles, and other weapons. The Harpoon also called AGM-84 called is an all-weather, over-the-horizon, anti-ship missile, developed and manufactured by McDonnell Douglas (now Boeing Defense, Space & Security).
The Poseidon is operated by the United States Navy, the Indian Navy (IN), the Royal Australian Air Force (RAAF), and the UK's Royal Air Force (RAF). It has also been ordered by the Royal Norwegian Air Force (RNoAF), the Royal New Zealand Air Force (RNZAF), the Republic of Korea Navy (ROKN), and the German Navy.
About the Russian cruiser Moskva
Moskva, formerly Slava, was a guided-missile cruiser of the Russian Navy. The ship was the lead ship of the Project 1164 Atlant class, named after the city of Moscow. The flagship of the Russian Black Sea Fleet, and with a crew of 510, Moskva was considered the most powerful warship in the Black Sea region.
---