---
According to information published by the UK Ministry of Defense on April 28, 2022, approximately 20 Russian Navy vessels are currently in the Black Sea operational zone, including submarines.
Follow Navy Recognition on Google News at this link
---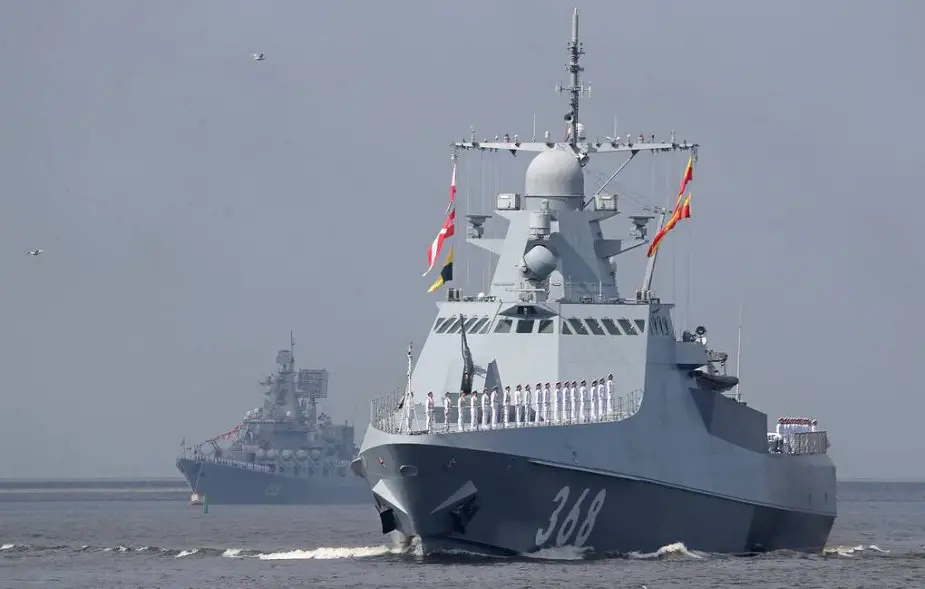 Russian Slava-class patrol boat Vasily Bykov (Picture source: Tass)
---
The Black Sea Fleet is the fleet of the Russian Navy in the Black Sea, the Sea of Azov, and the Mediterranean Sea.
The Black Sea Fleet has its official primary headquarters and facilities in the Russian-occupied city of Sevastopol in Crimea, a de jure territory of Ukraine.
The remainder of the fleet's facilities are based in various locations on the Black Sea and the Sea of Azov, including Krasnodar Krai, Rostov Oblast, and Crimea. The current commander, Admiral Igor Vladimirovich Osipov, has held his position since May 2019.
The Russian Navy can still rely on various ships, including Admiral Grigorovich class frigates, Tarantul class corvettes, Ropucha class landing ships, and Kilo-class submarines.
About Project 636.3 submarines
Project 636.3 also called Varshavyanka class is an upgraded version of the Kilo-class submarines that entered into service with the Russian Navy in June 2014.
The new submarine features stealth technology as well as extended cruising range and the ability to strike surface, land, and underwater targets. They are crewed by 52 submariners, have an underwater speed of 20 knots, and a cruising range of 400 miles with the ability to patrol for 45 days.
The Project 636.3 submarines can launch Kalibr / Club land-attack cruise missiles, anti-ship missiles, and anti-submarine missiles. The submarine is also armed with 533-millimeter torpedo tubes and carried a total of 18 torpedoes.
---