---
According to information published by the U.S. DoD on August 2, 2022, Rolls-Royce Corp., Indianapolis, Indiana, is awarded an $854,368,644 firm-fixed-price, indefinite-delivery/indefinite-quantity contract. This contract provides depot-level engine repair services for the AE2100 D3 engine on the C/KC-130 aircraft in support of the Marine Corps and the government of Kuwait.
Follow Navy Recognition on Google News at this link
---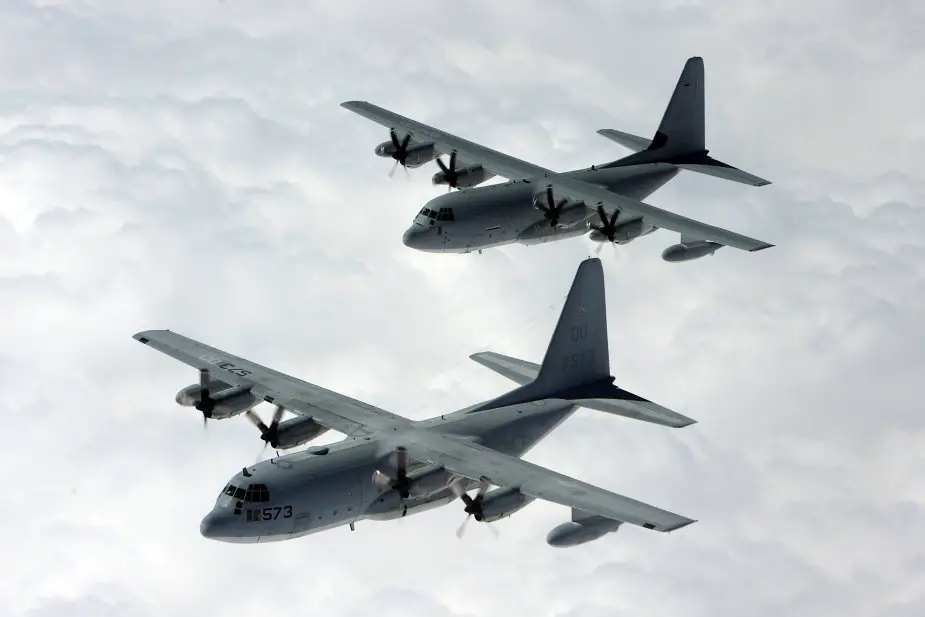 U.S. Marine Corps KC-130 aircraft (Picture source: U.S. DoD)
---
Work will be performed in Winnipeg, Manitoba, Canada (60%); Alverca, Portugal (30%); San Antonio, Texas (5%); and Indianapolis, Indiana (5%), and is expected to be completed in July 2027.
No funds will be obligated at the time of award. Funds will be obligated on individual orders as they are issued. This contract was competitively procured via an electronic request for proposal; one offer was received. The Naval Air System Command, Patuxent River, Maryland, is the contracting activity (N0001922D0011).
About the KC-130
The Lockheed Martin (previously Lockheed) KC-130 is a family of the extended-range tanker version of the C-130 Hercules transport aircraft. It is a multi-role, multi-mission tactical tanker/transport which provides the refueling support required by the USMC for its aircraft.
This versatile asset provides in-flight refueling to both tactical aircraft and helicopters within a 500-nautical-mile (930 km) operating radius, as well as rapid ground refueling when required.
Additional tasks performed are aerial delivery of troops and cargo, emergency resupply into unimproved landing zones within the objective or battle area, emergency medical evacuation, tactical insertion of combat troops and equipment, and evacuation missions.
---