---
According to information published by Daily Sabbah on August 12, 2022, the serial production of Türkiye's first armed unmanned surface vessel (AUSV), the first marine craft under the ULAQ project, has begun.
Follow Navy Recognition on Google News at this link
---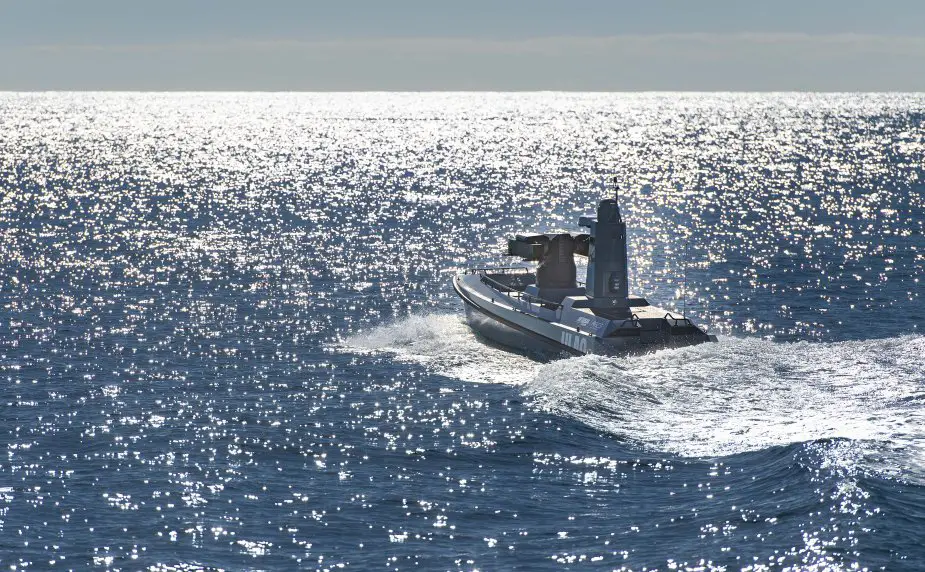 Armed Unmanned Surface Vessel ULAQ (Picture source: Ares Shipyard)
---
Studies have been launched for the production of 50 units per year at the request of some countries, Onur Yıldırım, director of the unmanned systems project at the Ares shipyard. The AUSV was developed by Ares Shipyard in cooperation with Ankara-based Meteksan Defense Industry Inc.
The project began with research and development (R&D) and design studies in the second half of 2018, Yıldırım said, before sea and field trials began in 2020.
It hit a target with pinpoint accuracy in its first firing as part of the Sea Wolf (Denizkurdu) 2021 military exercise, launched by Turkish naval forces simultaneously in the Eastern Mediterranean and Aegean Seas.
ULAQ fired Cirit missiles, produced by another Turkish defense giant, Roketsan, during the exercise.
It previously carried a pod with four laser-guided Crist missiles and two laser-guided long-range anti-tank missile launchers, Yıldırım noted, explaining that this weapon system was dismantled and the Koralp 12.7mm stabilised weapon system was subsequently integrated into the platform.
About the ULAQ
The ULAQ is an unmanned surface vessel that was developed in different versions to support a range of missions such as reconnaissance, surveillance and intelligence, asymmetric warfare, anti-surface warfare, anti-submarine warfare, strategic facility security, and armed escort and force protection.
The ULAQ has been built from advanced composites. She can reach a top speed of 65 km/h with a maximum cruising range of has 400 km. The unmanned vessel has day/night vision capabilities, encrypted communication infrastructure, which can be operated from mobile vehicles and headquarters or from sea platforms such as aircraft carriers or frigates with a range of 200 km. It can also perform autonomous operations by artificial intelligence systems, which are installed onboard to fully control the vessel in autonomous mode.
---