---
According to information published by the Indian MoD on December 17, 2022, containerised missile systems are being inducted by the Indian Navy to enhance operational capability and augment flexibility in operations.
Follow Navy Recognition on Google News at this link
---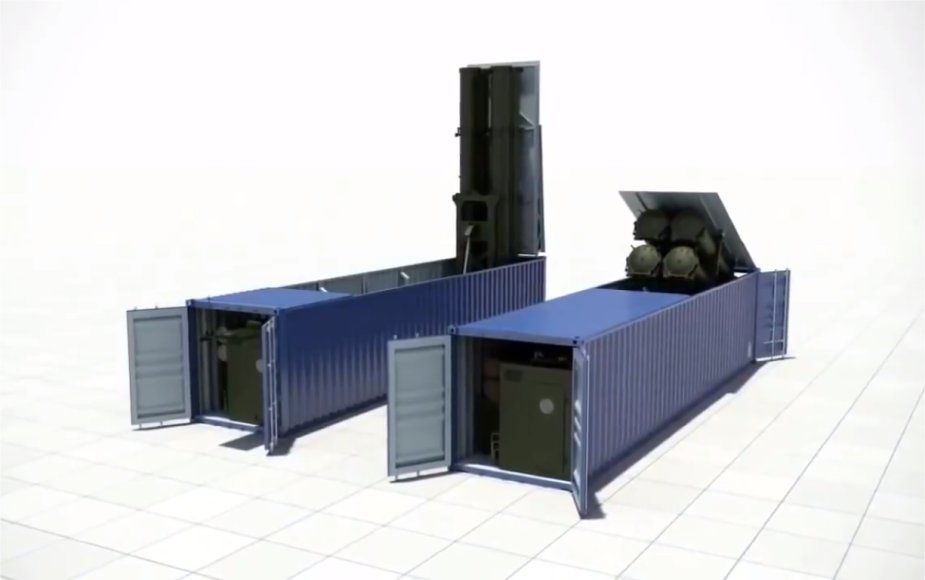 Artist rendering of containerized missile system. (Picture source: Defence Decode)
---
According to Indian Defence Research Wing, the containerized missile system that has been inducted this year by the Indian MoD likely seems to be based on the Next Generation Maritime Mobile Coastal Batteries (NGMMCB, Long Range) fitted with supersonic BrahMos surface-to-surface cruise missiles.
About the Brahmos
The BrahMos (also designated as PJ-10) is a medium-range stealth ramjet supersonic cruise missile that can be launched from submarine, ships, airplanes or land, notably being the fastest supersonic cruise missile in the world at the time of introducing.
It is a joint-venture between the Indian Defence Research and Development Organisation (DRDO) and the Russian Federation's NPO Mashinostroyeniya, who together have formed BrahMos Aerospace. It is based on the Russian P-800 Oniks supersonic anti-ship cruise missile.
BrahMos claims it has the capability of attacking surface targets by flying as low as five metres in altitude and the maximum altitude it can fly is 15,000 metres. It has a diameter of 70 cm and a wingspan of 1.7 m.
It can gain a speed of Mach 3.5, and has a maximum range of 650 km. The ship-launched and land-based missiles can carry a 200 kg warhead, whereas the aircraft-launched variant (BrahMos A) can carry a 300 kg warhead.
It has a two-stage propulsion system, with a solid-propellant rocket for initial acceleration and a liquid-fuelled ramjet responsible for sustained supersonic cruise. Air-breathing ramjet propulsion is much more fuel-efficient than rocket propulsion, giving the BrahMos a longer range than a pure rocket-powered missile would achieve.
---