---
According to a tweet published by the German MoD on February 10, 2022, the Brandenburg-class frigate Bayern conducted a PHOTEX with the Israeli Sa'ar 6-class corvette INS ATZMAUT.
Follow Navy Recognition on Google News at this link
---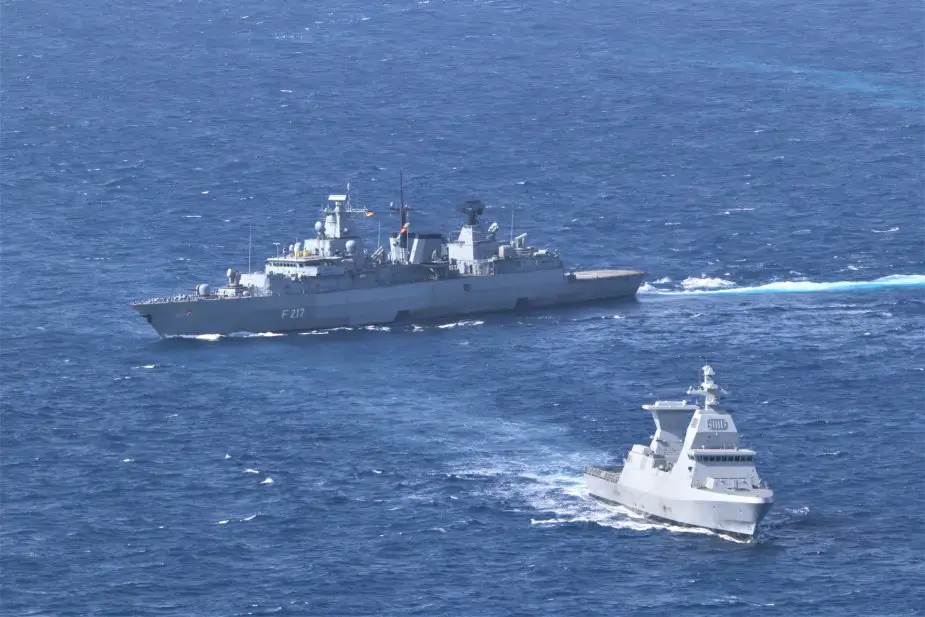 German Brandenburg-class frigate and Sa'ar 6-class corvette INS Atzmaut (Picture source: German MoD)
---
INS Atzmaut is a Sa'ar 6-class corvette of the Israeli Navy. She is the third ship of her class. She was launched at German Naval Yards and ThyssenKrupp in Kiel.
The Sa'ar 6 has been adopted for maritime protection, anti-shipping and prevent threats in the Israeli exclusive economic zone (EEZ). The class has a displacement of almost 1,900 tons at full load and is 90 m (295 ft 3 in) long.
It is armed with an Oto Melara 76 mm main gun, two Typhoon Weapon Stations, 32 vertical launch cells for Barak-8 surface-to-air missiles, 40 cells for the C-Dome point defense system, 16 anti-ship missiles (likely Gabriel 5), the EL/M-2248 MF-STAR AESA radar, and two 324 mm (12.8 in) torpedo launchers. It has hangar space and a platform able to accommodate a medium class SH-60-type helicopter.
---