---
According to information published by Frankfurter Allgemeine on January 3, 2022, Vice-admiral Kay-Achim Schönbach, Chief of Navy, said that in the future, the German Navy plans to regularly send warships to the Indo-Pacific region.
Follow Navy Recognition on Google News at this link
---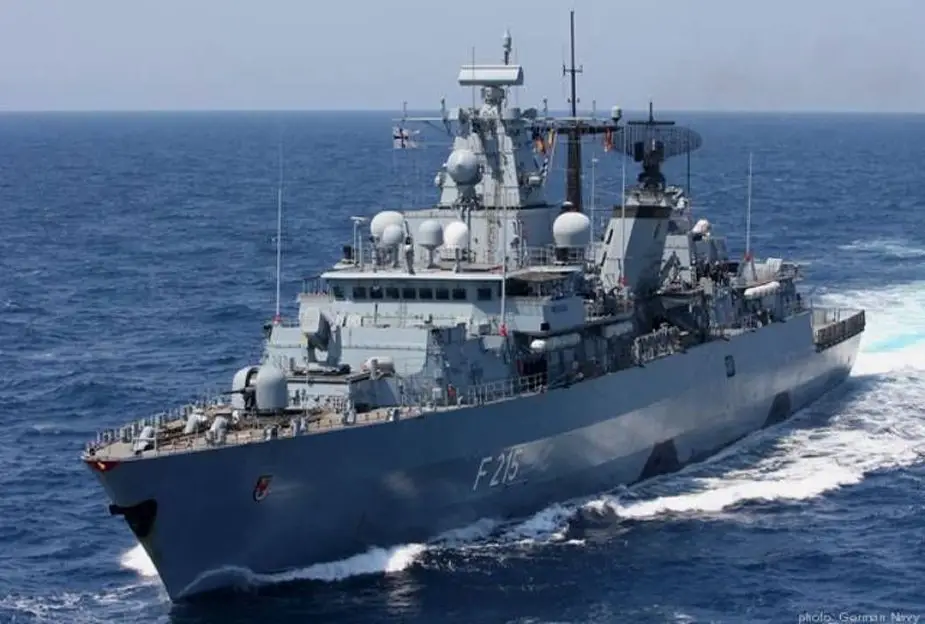 Brandenburg-class frigate Brandenburg (Picture source: German Navy)
---
On December 15, 2021, the German Brandenburg-class frigate Bayern sailed into the South China Sea for the first time in almost 20 years.
Bayern is a Brandenburg-class frigate of the German Navy. The ships primarily carry out anti-submarine warfare (ASW), but they also contribute to local anti-aircraft defenses, the tactical command of squadrons, and surface-to-surface warfare operations.
The Brandenburg-class frigates are 138.85 meters (455.5 ft) long, have a maximum draught of 6.3 meters (21 ft) and a beam of 16.7 meters (55 ft).
A CODOG propulsion system is used, combining two MTU diesel engines and two General Electric LM2500 gas turbines for a total installed power of 38 MW.
The ships achieve a maximum speed of more than 29 knots (54 km/h; 33 mph). They have a displacement of 4,700 tonnes.
The primary anti-submarine weapons are Mark 46 torpedoes carried by the Sea Lynx helicopters stationed onboard the frigates. The torpedoes can also be launched from two twin launchers located behind the ships' funnels.
---