---
According to information published by VPK on July 4, 2022, Russian Project 636.3 (Improved Kilo-class) submarine Ufa begins sea trials in the Baltic Sea.
Follow Navy Recognition on Google News at this link
---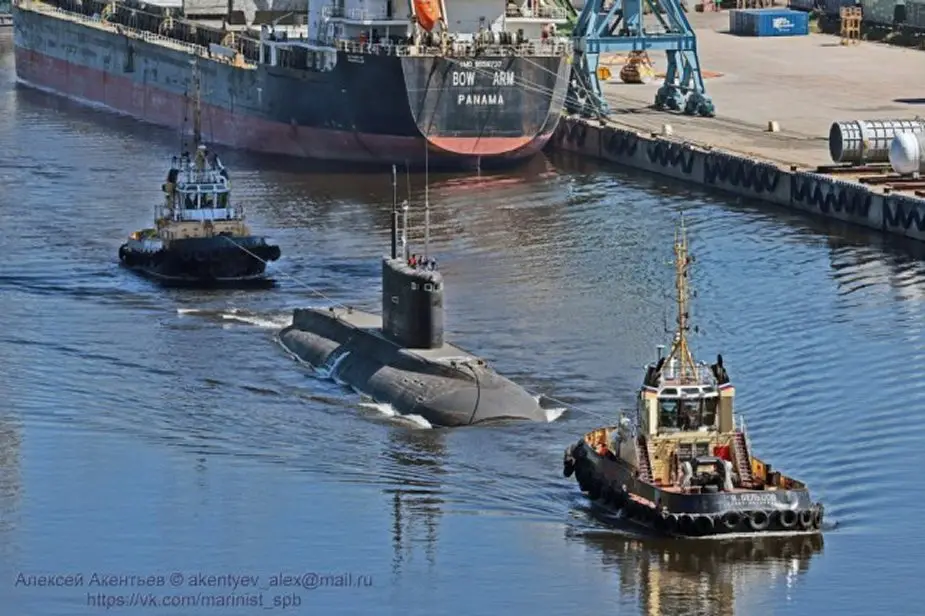 Improved Kilo-class submarine Ufa (Picture source: Akentyev Alex)
---
Project 636 Ufa belongs to the third generation of diesel-electric submarines. It was designed by specialists of the Rubin Central Design Bureau of Marine Engineering.
The submarines of Project 636.3 have higher combat effectiveness as compared to the previous projects. The two-hulled submarine has a high reserve of buoyancy and unsinkability. It is equipped with a modern navigation system and automated information and control system, and high-speed torpedo-missile armament.
Navigational autonomy is 45 days and the maximum diving depth is 300 meters. Underwater, the submarine is capable of speeds up to 18 knots, which is 33.3 kilometers per hour. The submarine crew consists of 52 persons.
The previous three Project 636.3 submarines were named Petropavlovsk-Kamchatsky, Volkhov, and Magadan. The fifth and sixth were laid down in August 2021 with the participation of President Vladimir Putin and were named Mozhaisk and Yakutsk.
---