---
According to information published by Tass on July 29, 2022, the advanced Tsirkon hypersonic missile designed for Navy surface ships is set to enter service in September 2022.
Follow Navy Recognition on Google News at this link
---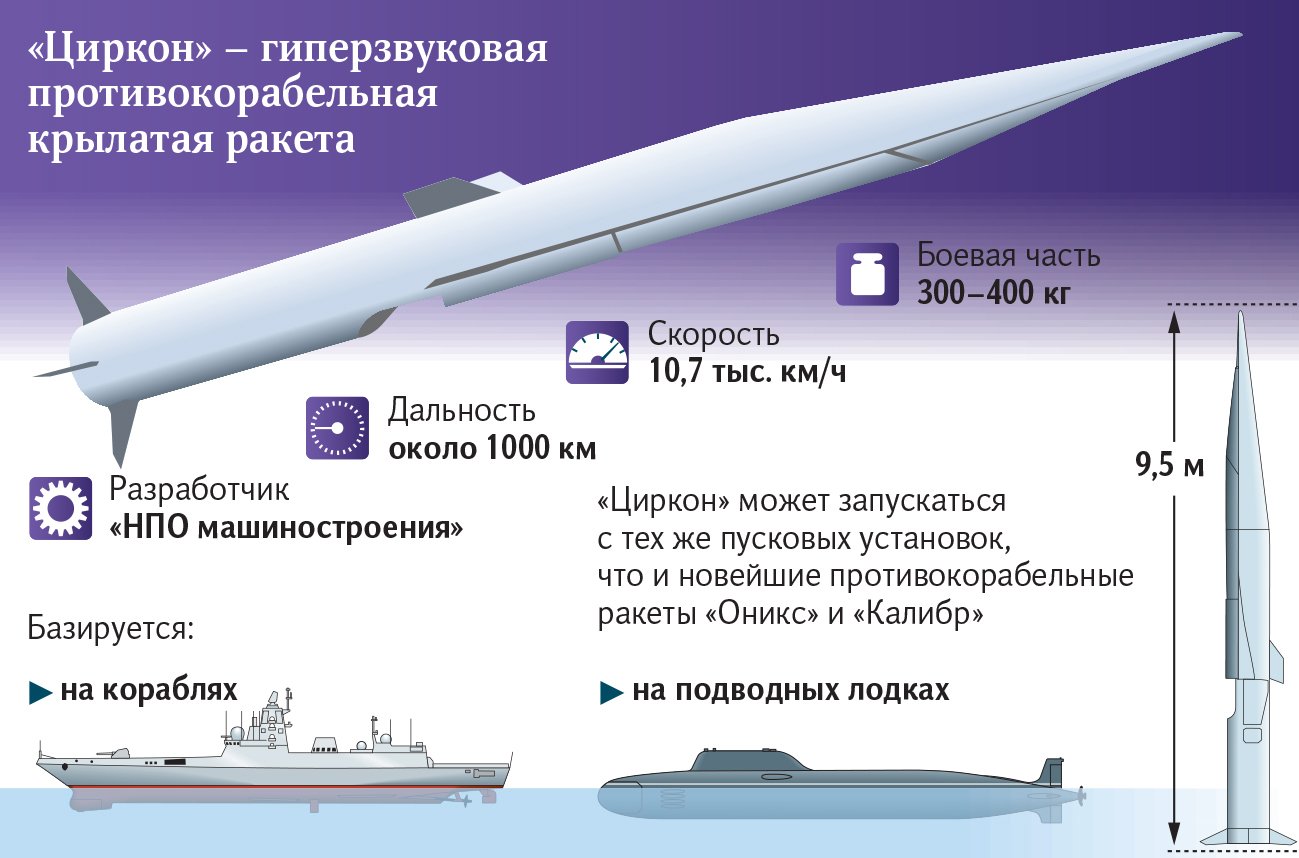 Artist rendering of the Russian Tsirkon hypersonic missile (Picture source: cdn)
---
Earlier, the Tsirkon missile was expected to enter service with the Russian Navy by the end of 2022.
Tsirkon hypersonic missile
The Tsirkon hypersonic missile was developed and is produced by the Research and Production Association of Machine-Building (NPO Mashinostroeniya, part of the Tactical Missiles Corporation) in Reutov in the Moscow Region.
On February 20, 2019, Russian President Vladimir Putin said in his state-of-the-nation address that the Tsirkon hypersonic missile could develop a speed of Mach 9 and had a range of over 1,000 km (621 mi).
On August 24, 2021, a contract was signed at the Army 2021 international military and technical forum on the delivery of Tsirkon hypersonic missiles to the Russian Defense Ministry.
On December 24, 2021, Putin said that a Tsirkon salvo had been test fired "successfully and faultlessly." It was reported in the fall of 2021 that Russia began the first tests of the Tsirkon hypersonic missile from an underwater carrier, the nuclear-powered submarine Severodvinsk.
On May 28 this year, a Tsirkon hypersonic missile was test-fired to the longest possible range, wrapping up the weapon's state trials from a surface carrier, the Northern Fleet's frigate Admiral Gorshkov. The warship fired the missile from the Barents Sea against a naval target in the White Sea at a distance of about 1,000 km.
According to TASS data, NPO Mashinostroeniya is serial-producing Tsirkon hypersonic missiles. At the same time, the enterprise is working on extending the missile's operational range. A TASS source reported in May 2022 that the defense manufacturer was also developing a new coastal defense system with the Tsirkon missile.
Being twice as heavy and almost eleven times as fast as Tomahawk, the Zircon has more than 242 times the on-cruise kinetic energy of a Tomahawk missile (~9 gigajoules, or equal to 2,150 kg TNT explosive energy).
Its 8-9 mach speed means that it cannot be intercepted by existing missile defense systems and its precision makes it lethal to large targets such as an aircraft carrier.
---