---
According to information published by the U.S. DoD on June 22, 2022, the US Navy destroyer USS Benfold (DDG-65) launches a Standard Missile 6 during the coordinated multi-domain, multi-axis, long-range maritime strikes against decommissioned frigate USS Vandegrift as part of Exercise Valiant Shield 22.
Follow Navy Recognition on Google News at this link
---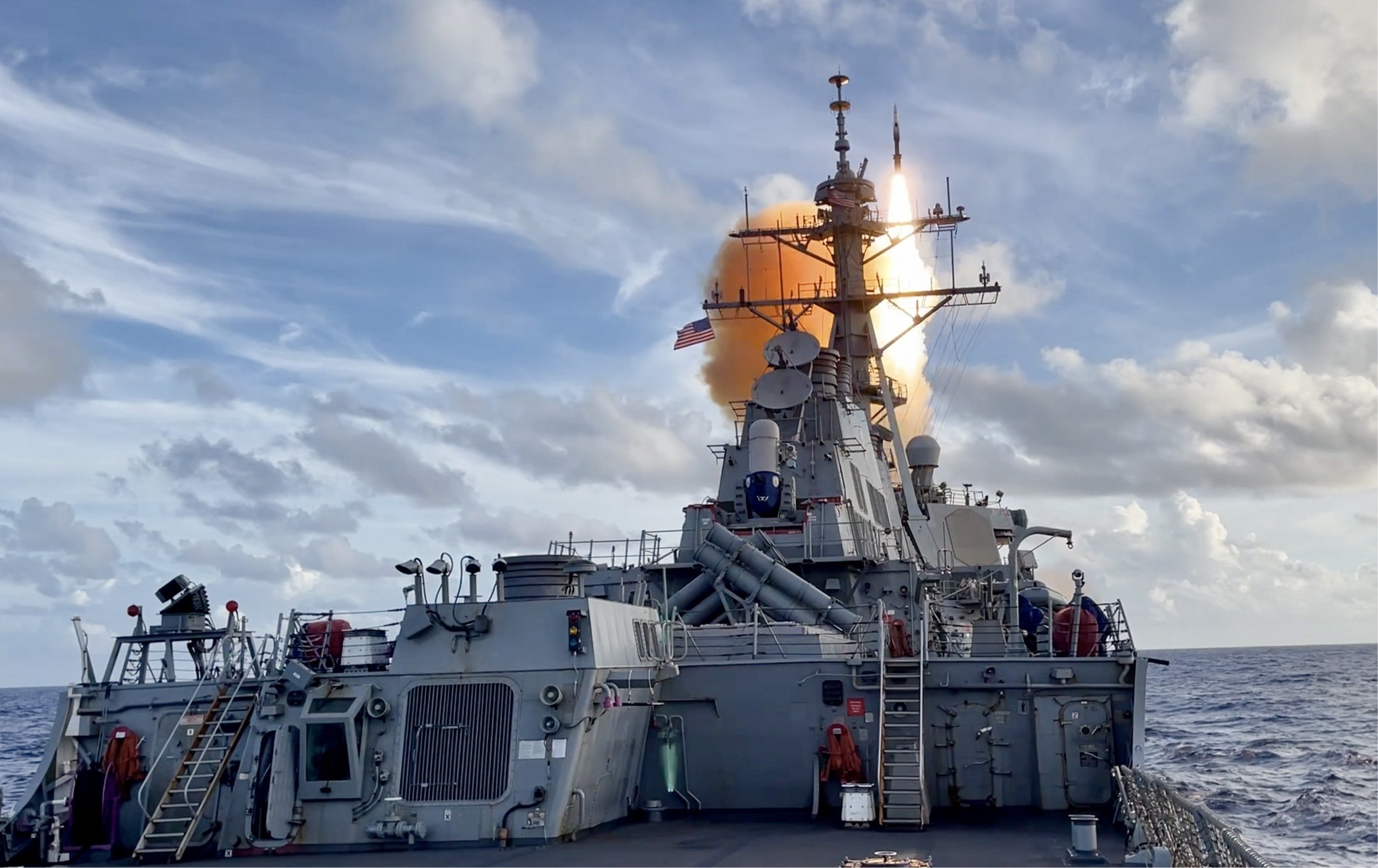 The destroyer USS Benfeld launching Standard Missile 6 (Picture source: U.S. DoD)
---
The RIM-174 Standard Extended Range Active Missile (ERAM), or Standard Missile 6 (SM-6) is a missile in current production for the United States Navy.
It was designed for extended range anti-air warfare (ER-AAW) purposes providing capability against fixed and rotary-wing aircraft, unmanned aerial vehicles, anti-ship cruise missiles in flight, both over sea and land, and terminal ballistic missile defense. It can also be used as a high-speed anti-ship missile.
Estimates of the SM-6's range vary; its official published range is 130 nmi (150 mi; 240 km), but it could be anywhere from 200 nmi (230 mi; 370 km) to as much as 250 nmi (290 mi; 460 km).
The SM-6 missile has a length of 6.6m and a diameter of 0.5m. It weighs 1,500 kg and carries a 64 kg blast fragmentation warhead. The interceptor uses semi-active homing and active homing guidance to achieve accurate engagement of the assigned targets.
---