---
According to information published by the U.S. DoD on June 22, 2022, the Nimitz-class USS Ronald Reagan (CVN 76) completed a four-month Selected Restricted Availability in Yokosuka, Japan. The availability was completed two days early—a major win for the entire team.
Follow Navy Recognition on Google News at this link
---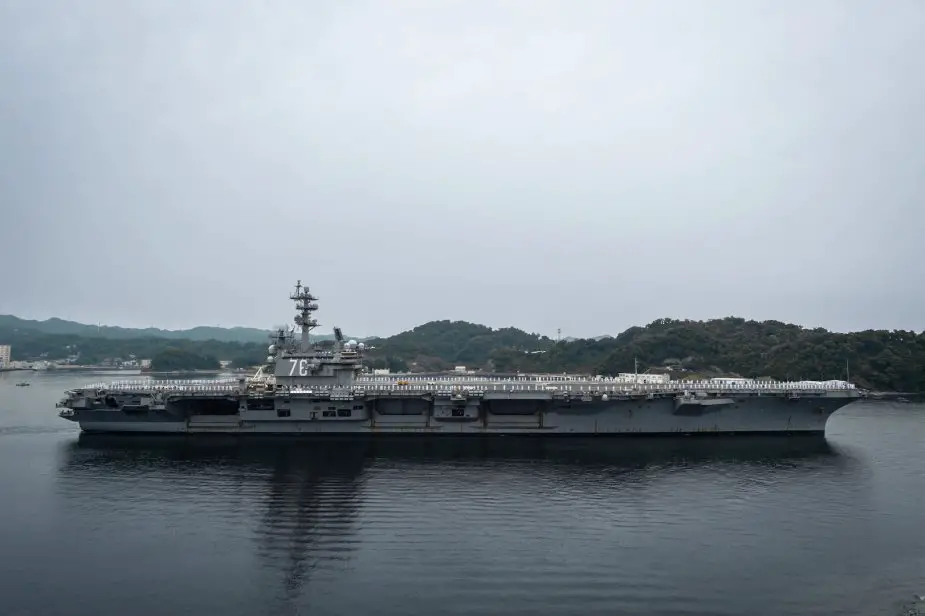 The Nimitz-class aircraft carrier USS Ronald Reagan (Picture source: U.S. DoD)
---
Ronald Reagan, the U.S. Navy's only forward-deployed aircraft carrier, returned to Yokosuka Oct. 16, 2021, following a five-month deployment across 5th and 7th Fleet areas of operation.
During Ronald Reagan's deployment, the embarked Carrier Air Wing (CVW) 5 flew more than 14,800 flight hours, and the ship transited nearly 43,000 nautical miles.
About the USS Ronald Reagan
The USS Ronald Reagan (CVN-76) is a Nimitz-class, nuclear-powered aircraft carrier in service with the United States Navy. The contract to build Ronald Reagan was awarded to Northrop Grumman Newport News Shipbuilding and Dry Dock Company in Newport News, Virginia, on 8 December 1994, and her keel was laid down on 12 February 1998. It was commissioned on 12 July 2003 at Naval Station Norfolk.
The aircraft carrier has a length of 1092 feet (332.8 m), a beam of 252 ft (76.8 m), and a draft of 37 feet (11.3 m). She can reach a top speed of 30 knots (56 km/h; 35 mph).
USS Ronald Reagan is powered by two Westinghouse A4W nuclear reactors, four steam turbines, and four shafts. The aircraft carrier can carry up a complement of 3532 sailors.
---