---
According to information published by the Chinese MoD on June 24, 2022, the Chinese Type 056A corvettes Bazhong (Hull No. 625) and Enshi (Hull No. 627) carried out a joint patrol with two Vietnamese naval ships together in the waters of the Beibu Gulf. The two navies also held a joint search and rescue exercise in the Beibu Gulf.
Follow Navy Recognition on Google News at this link
---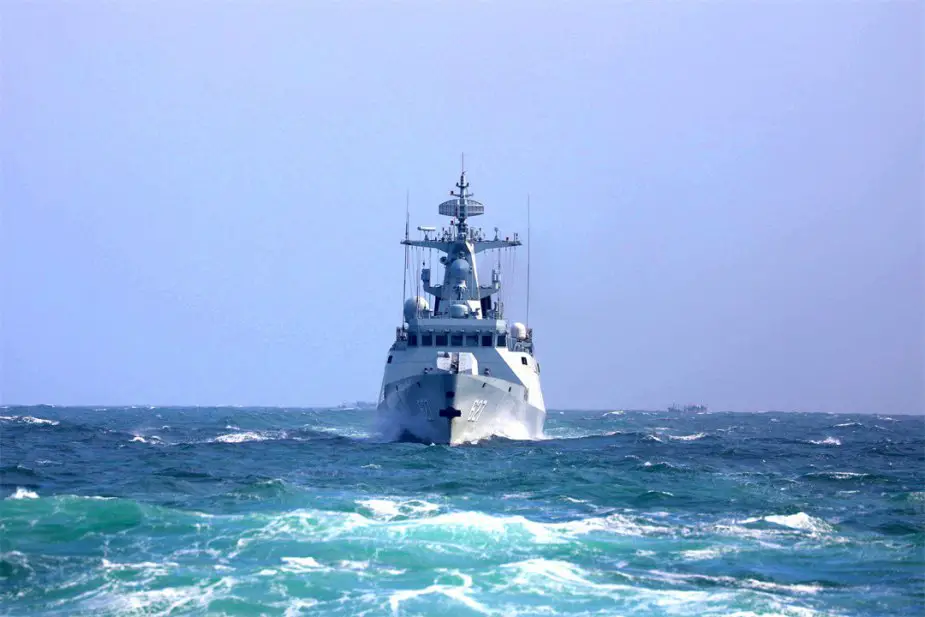 PLA Navy's Type 056A corvette (Picture source: Chinese MoD)
---
At about 8 a.m., the warships for the joint patrol mission from both sides arrived at the assembly location and began to patrol in the double line abreast formation along the China-Vietnam maritime boundary in the Beibu Gulf. The two sides also took turns to undertake the command of the joint patrol to strengthen maritime cooperation capabilities.
It has been the 32nd joint patrol since China and Vietnam signed the Agreement on Joint Patrols by the Navies of China and Vietnam in the Beibu Gulf in 2005.
On the basis of normalized joint patrols, the naval vessels from the two countries will also conduct drills on subjects of communication and fleet maneuver.
About Type 056 corvette
The Type 056 light frigate (NATO reporting name: Jiangdao-class corvette) is a class of warship deployed by the Chinese People's Liberation Army Navy (PLAN). The first Type 056 entered service in February 2013. The anti-submarine warfare (ASW) variant, commonly known as Type 056A, has also entered service.
The Type 056 corvette has a crew of 78 people with a top speed of 25 knots (46 km/h), and a range of 3,500 nautical miles (6,500 km) at 16 knots (30 km/h).
Surface armament is reported as an AK-176 76 mm naval gun, two H/PJ-17 30 mm autocannons, and four YJ-83 anti-ship missiles. FL-3000N surface-to-air missiles are carried in a single eight-cell launcher. Finally, there are two triple-tube 324 mm torpedo launchers, which may carry Yu-7 light ASW torpedoes.
---