---
According to information published by Военный Осведомитель on March 6, 2022, several sources report the destruction of the patrol vessel Sloviansk (originally Ex-Island-class USCGC Cushing).
Follow Navy Recognition on Google News at this link
---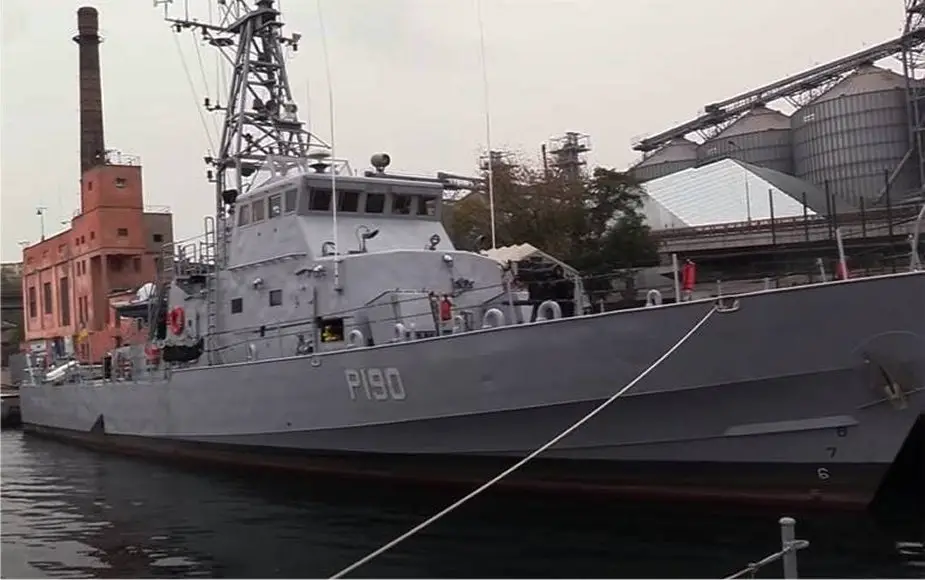 Ex-Island-class patrol vessel Sloviansk (Picture source: Военный Осведомитель)
---
The Ukrainian patrol vessel Sloviansk (P190) was an Island-class patrol boat of the Naval Forces of Armed Forces of Ukraine. Originally named USCGC Cushing when in service with the United States Coast Guard, the vessel was acquired by Ukraine in 2018.
She was built at Bollinger Shipyards in Lockport, Louisiana, in early 1988 and commissioned on 4 August 1988, at Coast Guard Base Mobile, Alabama.
The Island-class patrol boats were constructed in Bollinger Shipyards, Lockport, Louisiana. Cushing has an overall length of 110 feet (34 m). It had a beam of 21 feet (6.4 m) and a draft of 7 feet (2.1 m) at the time of construction.
The patrol boat has a displacement of 154 long tons (156 t) at full load and 137 long tons (139 t) at half load. It is powered by two Paxman Valenta 16 CM diesel engines or two Caterpillar 3516 diesel engines. It has two 99 kilowatts (135 PS; 133 shp) 3304T diesel generators made by Caterpillar; these can serve as motor–generators. Its hull is constructed from highly strong steel, and the superstructure and major deck are constructed from aluminum.
The Island-class patrol boats have maximum sustained speeds of 29.5 knots (54.6 km/h; 33.9 mph). It is fitted with one 25-millimeter (0.98 in) machine gun and two 7.62-millimeter (0.300 in) M60 light machine guns; it may also be fitted with two Browning .50 caliber machines guns.
The ship is fitted with satellite navigation systems, collision avoidance systems, surface radar, and a Loran C system. The vessel has a range of 3,330 miles (2,890 nmi; 5,360 km) and endurance of five days. Its complement is sixteen (two officers and fourteen crew members).
---