---
According to a tweet published by the Japan Maritime Self Defense Force on May 4, 2022, Japan has deployed the Murasame-class destroyer JS Samidare to combat piracy.
Follow Navy Recognition on Google News at this link
---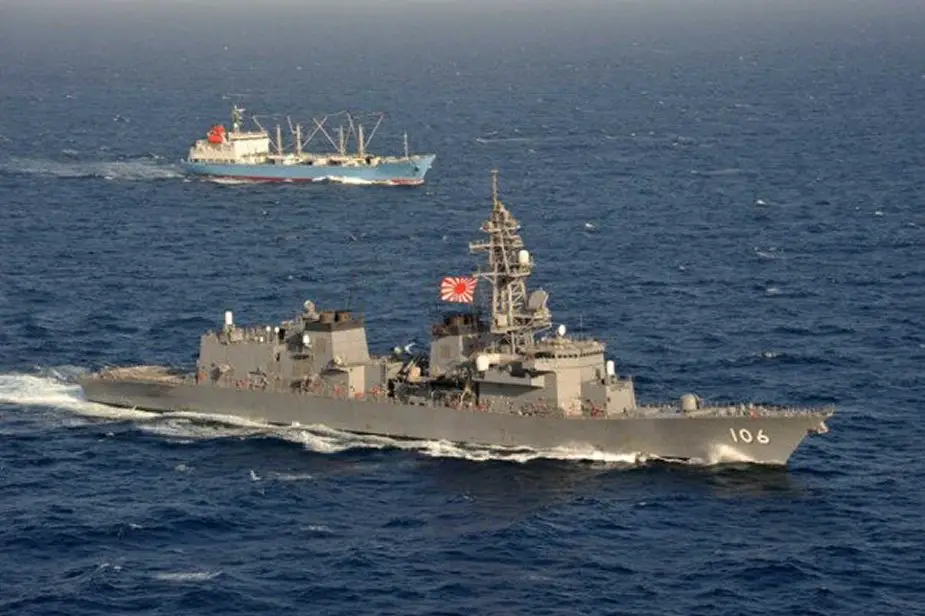 Murasame-class destroyer JS Samidare (Picture source: JMSDF)
---
JS Samidare (DD-106) is the sixth ship of the Murasame-class destroyer of the Japan Maritime Self-Defense Force (JMSDF). She was commissioned on 21 March 2000.
The Murasame-class guided-missile destroyers are third-generation multi-purpose ships of the Japan Maritime Self Defence Force (JMSDF). The ship is designed to conduct anti-submarine warfare (ASW) and anti-surface warfare (ASuW) missions.
The Murasame class destroyer is armed with an Mk48 VLS (vertical launching system) firing Sea Sparrow and Evolved Sea Sparrow surface-to-air missiles. The Mk41 VLS installed below the deck can fire RUM-139 VL ASROC (anti-submarine rockets). The ship is also armed with one OTO Melara 76 mm naval gun, two 20 mm Phalanx CIWS (Close-In Weapon Systems), and two triple 324mm torpedo tubes.
The Murasame class is powered by a combined gas turbine and gas turbine (COGAG) propulsion system. Two General Electric LM2500 boost gas turbines and two Rolls-Royce Sprey SM1C cruise gas turbines deliver a total power output of 60,000ps. The propulsion system provides a maximum speed of 30 knots and a range of 8,350 km at a cruising speed of 18 knots.
---