---
According to information published by Tass on May 11, 2022, the Russian Black Sea Fleet's oldest submarine Alrosa has completed its repairs and will re-enter service soon.
Follow Navy Recognition on Google News at this link
---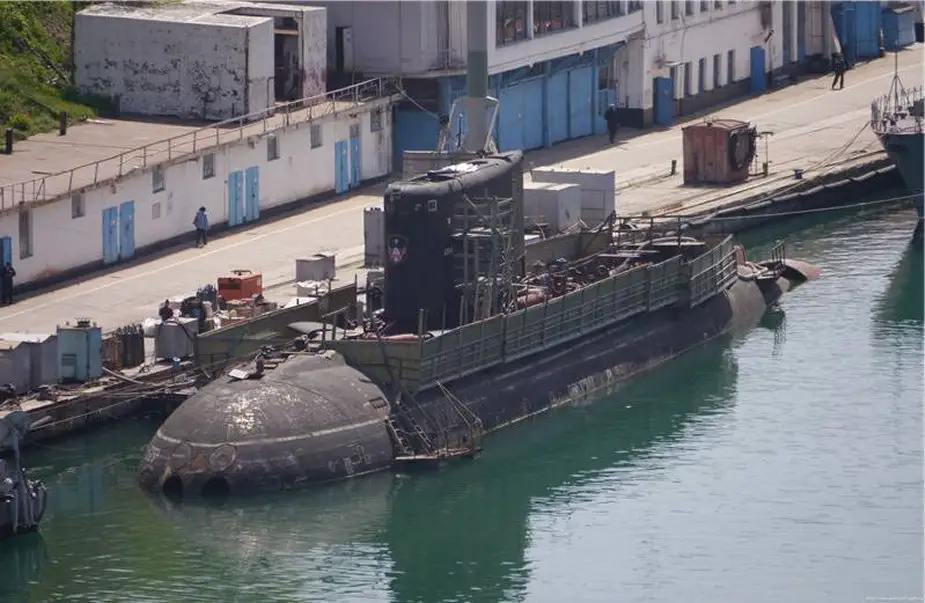 Russian Kilo-class submarine Alrosa (Picture source: Vpk)
---
The shipbuilders sea trials will be held by the Ship Repair Plant's staff who will remove possible faults and deliver the sub to the customer. Then, the crew of the Alrosa sub will pass necessary tests, the press office said.
The Alrosa was built by the Krasnoye Sormovo Shipyard in the city of Gorky (currently known as Nizhny Novgorod) shortly before the break-up of the Soviet Union and belonged to experimental Project 877.
It was driven by a waterjet engine instead of propeller propulsion, which ensured its maximum stealth. Owing to this, the submarine with waterjet engines is dubbed as 'black hole' abroad. Soon after the break-up of the Soviet Union, the Alrosa remained Russia's sole combat-capable submarine in the Black Sea.
About Project 877 (Kilo-class submarine)
The Project 877 Paltus, NATO reporting name Kilo-class is a diesel-electric attack submarine designed and built in the Soviet Union for the Soviet Navy. The submarine is designed to conduct anti-shipping and anti-submarine operations.
The submarine has a length of 76.2 m (250 ft 0 in), a draught of 6.5 m (21 ft 4 in), and a displacement of 2,300 tons (surfaced) and 3,040 tons (submerged).
The Project 877 Paltus can reach an underwater speed of 20 knots (37 km/h), submerge to 300 meters, and have a cruising capacity of 45 days. The crew comprises 52 men, the underwater displacement is close to four thousand tons.
Project 877 carries up to four Kalibr cruise missiles to strike at the surface (3M-54 and 3M-541) and ground targets (cruise missiles 3M-14) and has new electronic equipment.
---