---
According to information published by Tass on November 2, 2022, a Grachonok-class countersubversion boat built by Zelenodolsk Shipyard joined the Leningrad naval base.
Follow Navy Recognition on Google News at this link
---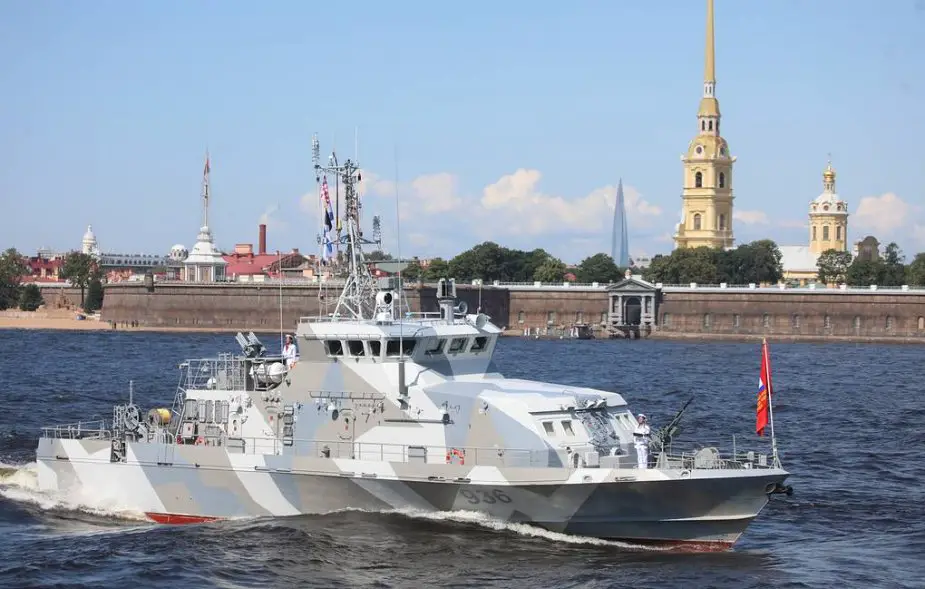 Russian Grachonok class anti-saboteur ship. (Picture source: Tass)
---
The Grachonok class, Russian designation Project 21980 Grachonok, is a class of anti-saboteur and large guard boats being built for the Russian Navy. The class is designed to combat sabotage and terrorist forces and means in the waters off bases and near the approaches to them, as well as to assist the Border Service of the Federal Security Service of the Russian Federation in solving the problems of preservation and protection of the state border of Russia. Twenty-six boats were built since 2008.
The ships have a length of 31,04 m(101 ft 10 in), a beam of 7.4 m (24 ft 3 in), and a draft of 1.85 m (6 ft 1 in). They have a displacement of 138 tonnes (136 long tons).
The Grachonok class is powered by two MTU or MWM Deutz TBD620V12, Wartsila diesel engines and can reach a top speed of 23 knots (43 km/h; 26 mph).
They are armed with MTPU 14.5mm marine machine-gun installation, DP-64 anti-sabotage grenade launchers, and DP-65 remotely-controlled rocket grenade launcher system.
---