---
According to information published by Mediafax on April 12, 2023, the Ministry of Defense is asking for Parliament's permission for substantial new military investments, such as procuring submarines, mine countermeasures vessels, and modernizing existing missile corvettes.
Follow Navy Recognition on Google News at this link
---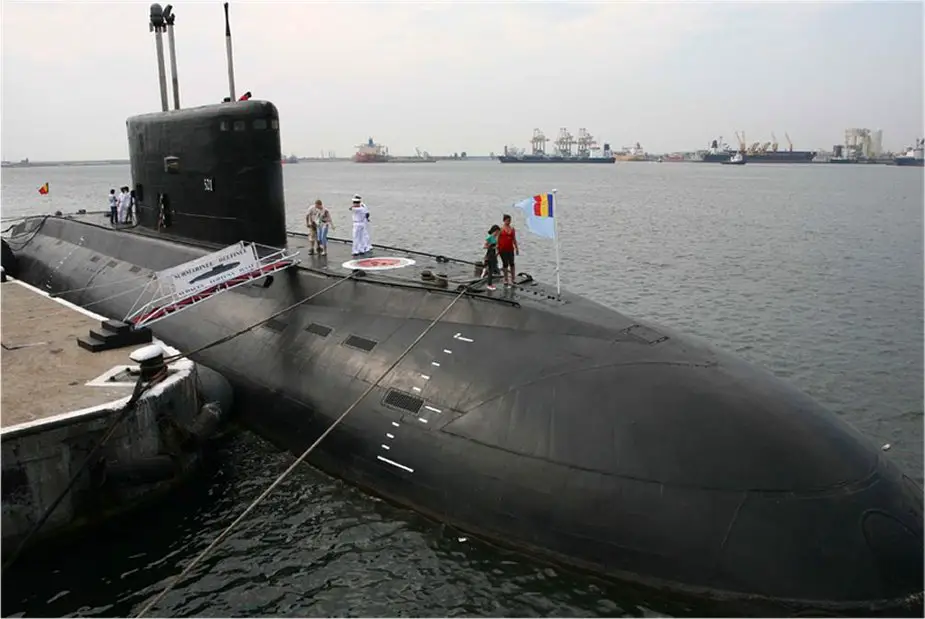 Romanian Kilo class submarine Delfinul. (Picture source: Romanian MoD)
---
The increase in the National Defense Ministry's budget to 2.5% of GDP starting in 2023 has laid the foundation for implementing critical armament projects that will speed up the modernization of the Romanian Army.
The Ministry of Defense is requesting Parliament's support for three key armament projects, which include new mine countermeasure vessels, new submarines to enhance surface and anti-submarine warfare capabilities, and missile corvettes modernization for updating combat systems.
The Romanian Navy currently has a small fleet of modern ships, including frigates, corvettes, fast attack craft, missile corvettes, mine warfare ships, and a single submarine.
The missile corvettes are the Zborul F-188, Zborul F-189, and Pescărușul F-190, which were commissioned in 1989 and 1991. These ships are armed with anti-ship missiles and other advanced weaponry, making them a potent force in the Black Sea region.
In addition to the corvettes, the Romanian Navy also operates five mine warfare ships. These include the Musa minesweepers F-24 Lt. Remus Lepri, F-25 Lt. Lupu Dinescu, F-29 Lt. Dimitrie Nicolescu, F-30 Slt. Alexandru Axente, as well as the Cosar minelayer F-274 Vice-Amiral Constantin Bălescu.
These ships are equipped with state-of-the-art mine detection and clearance systems, and play a critical role in ensuring the safety of maritime traffic in the region.
The Romanian Navy's submarine force consists of a single Kilo-class conventional submarine, the Delfinul, which was commissioned in 1985.
---