---
According to information published by the BBC on April 19, 2023, the oceanographic research ship Admiral Vladimirsky, which is in fact a spy ship, would be mapping the seabed of the North Sea for potential sabotage.
Follow Navy Recognition on Google News at this link
---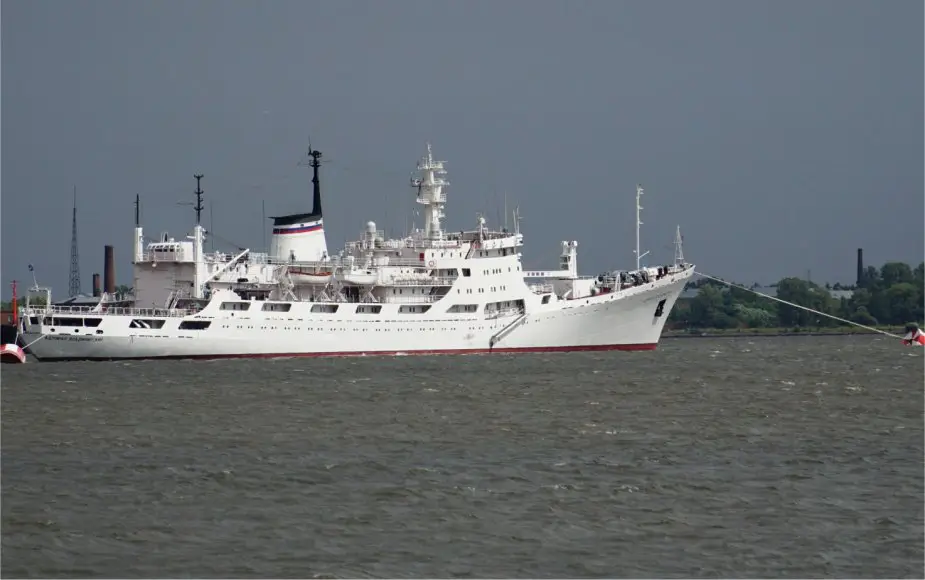 Russian oceanographic research vessel Admiral Vladimirsky. (Picture source: photonoid.livejournal)
---
According to a joint investigation by public broadcasters in Denmark, Norway, Sweden, and Finland, Russia has a program to sabotage wind farms and communication cables in the North Sea.
The investigation alleges that Russia has a fleet of vessels disguised as fishing trawlers and research vessels in the North Sea, which carry underwater surveillance equipment and are mapping key sites for possible sabotage.
The report focuses on a Russian vessel called the Admiral Vladimirsky, which is officially an Expeditionary Oceanographic Ship but is alleged to be a Russian spy ship.
The vessel has reportedly been tracked in the vicinity of wind farms off the coast of the UK and the Netherlands, and was spotted off the Scottish coast last year.
Admiral Vladimirsky
Admiral Vladimirsky is a Russian naval vessel with a displacement of 9,120 tons. It is 147.8 meters long, 18.6 meters wide, and has a draft of 6.4 meters.
The ship is powered by two diesel engines with a total capacity of 16,000 horsepower, and has two propellers. Her maximum speed is 19 knots, and it has a range of 18,000 nautical miles (25,000 miles) and a sea endurance of 90 days. The vessel has a crew of 170 and can accommodate up to 80 passengers on expeditions.
---