---
According to information published by Caspian News on April 20, 2023, the Iranian Navy has announced that it now possesses advanced drones equipped with sonar detection technology capable of detecting submarines.
Follow Navy Recognition on Google News at this link
---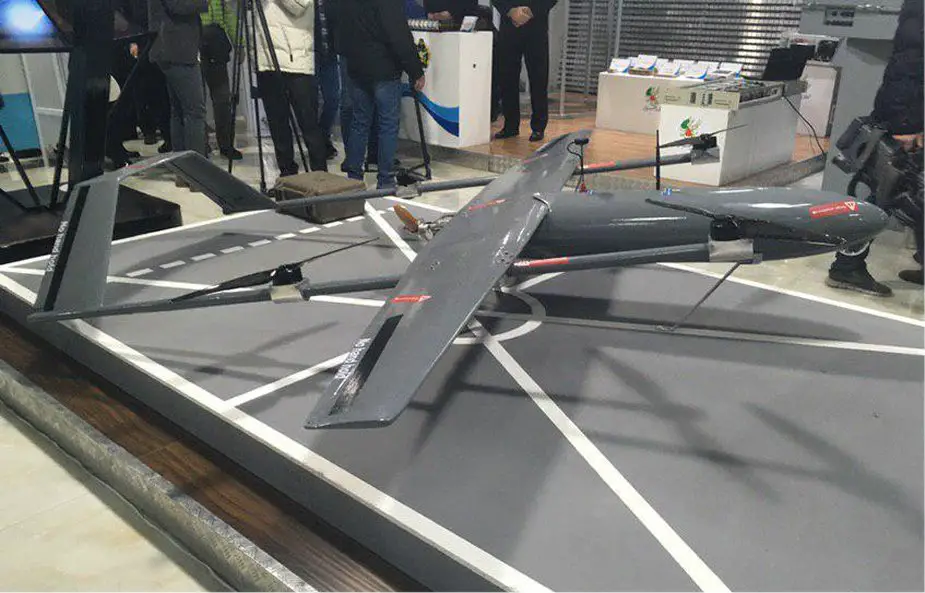 Iranian Pelican 2 UAV. (Picture source: Tasnim News)
---
Rear Admiral Shahram Irani, the commander of the Iranian Navy, stated that young Iranian experts had developed and constructed these drones. He also stated that the Iranian Navy is committed to maintaining maritime security for the benefit of the region and the world, amid rising tensions with the US and Israel.
The Persian Gulf has seen several attacks on tankers in recent years, often occurring during periods of heightened regional tensions with Iran. In response to the deployment of the USS Florida, a nuclear-powered guided-missile submarine, to the Middle East, Irani cautioned that Iranian forces were closely monitoring the activities of US vessels in the region.
In November 2019, Iran unveiled a naval VTOL (vertical take-off and landing) Unmanned Aerial Vehicle (UAV) called Pelican 2 during a Navy Defense exhibition in Tehran.
About the Pelican 2
The Pelican 2 UAV is a military drone developed by specialists from the Navy of the Islamic Republic of Iran. It has undergone field tests and inspections before being used for military missions.
The UAV is equipped to conduct precise surveillance of the environment, surface ships, and to target enemy ships when necessary. It is capable of deep penetration and conducting special patrols and reconnaissance missions as required.
During the first major drone exercise of the army, the Pelican 2 UAV performed exceptionally well, demonstrating its ability to carry out military missions in areas where manned aircraft cannot be used. Its specifications and design enable it to meet most mission needs in specific situations.
The Pelican 2 UAV can take off from most naval missile vessels and carry out reconnaissance operations, as well as assisting in launching missiles within a range of 100 kilometers. This significantly increases the range and accuracy of the Navy's missile systems, as well as improving the accuracy of naval artillery fire.
The use of the Pelican 2 UAV in the country's defense and military industry can improve the accuracy of targeting bullets from ships and vessels, and increase the range of missile systems.
---