---
According to information published by the Russian MoD on April 24, 2023, Sevastopol was the target of an attack, but the Russian Coastal Defense Forces managed to destroy one Unmanned Surface Vessel (USV), while the other one exploded on its own.
Follow Navy Recognition on Google News at this link
---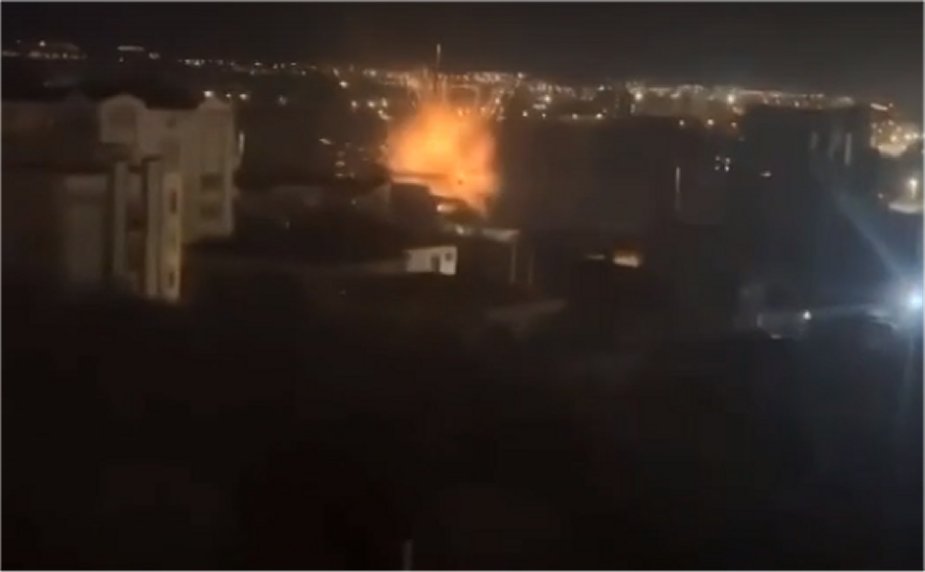 Screenshot of the attempted Ukrainian attack in Sevastopol. (Picture source: Военный Осведомитель)
---
The Russian naval base in Sevastopol, Crimea, has been the target of several naval drone attacks over the past few months. The most recent incident occurred on March 22, 2023, when Ukraine allegedly attempted a drone attack on the base.
While Russian sources claimed to have repelled the attack, subsequent reports suggest that the attack did not cause significant damage but has nonetheless constrained Russian military operations.
A drone attack carried out by Ukraine on the Russian Black Sea fleet in Sevastopol on October 29, 2022, was considered significant by analysts and was compared to the sinking of the flagship Moskva. The attack reportedly led to a decrease in the activity of the Russian Black Sea Fleet.
In response to these attacks, Ukraine has launched crowdfunding to raise funds for a fleet of naval drones. Additionally, in November 2022, Lithuanians crowdfunded three naval drones for Ukraine.
According to information provided on the website of the crowdfunding campaign, this particular naval drone boasts impressive technical and tactical features.
With a length of 5.5 meters and a full weight of up to 1000 kg, this drone has a significant operational radius of up to 400 km and a range of up to 800 km. It can operate autonomously for up to 60 hours and has a combat load capacity of up to 200 kg.
The drone can reach a maximum speed of 80 km/h and uses a variety of navigation methods, including automatic GNSS, inertial, and visual navigation. It also has the capability to transmit up to three HD video streams, providing real-time situational awareness to operators.
The repeated drone attacks on the Russian naval base in Sevastopol highlight the growing use of unmanned systems in naval operations and the need for countermeasures to protect naval vessels and infrastructure.
---