---
According to information published by the German government on April 20, 2023, the Budget Committee of the German Bundestag approved five proposals for equipping the Bundeswehr, each worth more than 25 million euros. One of the items to be procured includes Evolved SeaSparrow Missile (ESSM) for the Navy.
Follow Navy Recognition on Google News at this link
---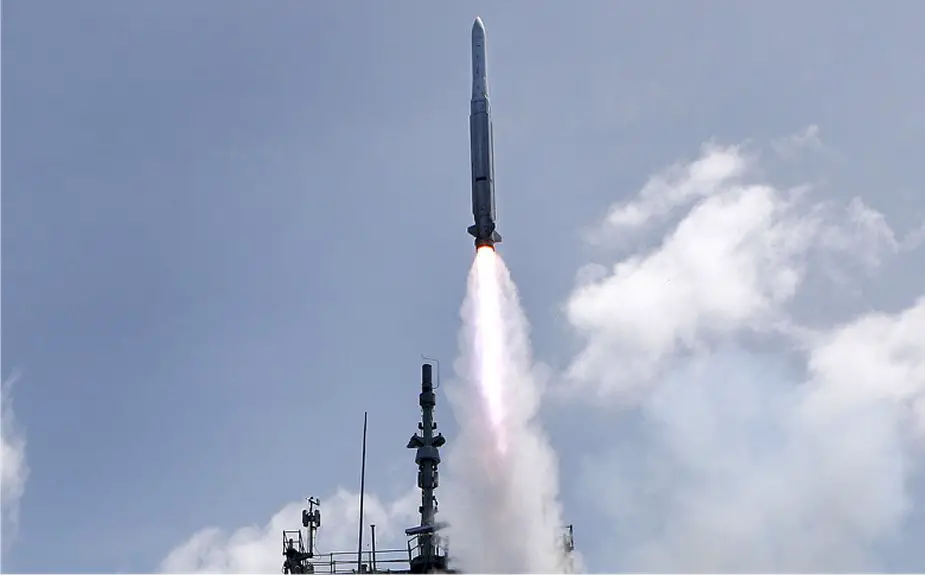 RIM-162 Evolved SeaSparrow Missile. (Picture source: Australian MoD)
---
The RIM-162 Evolved SeaSparrow Missile (ESSM) is a missile system designed for ships to protect against incoming missiles and aircraft. It is an upgraded version of the original RIM-7 Sea Sparrow missile, which was designed as an expedient solution for short-range defensive fire. The ESSM is capable of countering supersonic anti-ship missiles and can be "quad-packed" in a single cell in the Mark 41 Vertical Launch System.
Compared to the Sea Sparrow, the ESSM has a larger and more powerful rocket motor, increased range and agility, and upgraded aerodynamics using strakes and skid-to-turn.
It also features the latest missile guidance technology, with different versions for Aegis/AN/SPY-1, Sewaco/Active Phased Array Radar (APAR), and traditional target illumination all the way.
The ESSM Block 2 version features a dual-mode X-band seeker, increased maneuverability, and other enhancements. It also has enhanced communication systems that allow for mid-course guidance correction, making the missiles easy to network into the Navy's emerging Cooperative Engagement Capability. The ESSM Block 2's active radar homing seeker will support terminal engagement without the launch ship's target illumination radars.
The ESSM has a mass of 620 lb (280 kg), a length of 12 ft (3.66 m), and a diameter of 10 in (254 mm). It uses a Mk 143 Mod 0 solid-fuel rocket engine and has an operational range of 27 nautical miles or more (50 km+), with a maximum speed of Mach 4+.
The ESSM can be launched from several launch platforms, including the Mk 41 VLS (RIM-162A/B), Mk 48 VLS (RIM-162C), Mk 56 VLS, Mk 57 VLS (RIM-162F), and Mk 29 box launcher (RIM-162D/G). The missile is equipped with an 86 lb (39 kg) blast-fragmentation warhead and uses a proximity fuze detonation mechanism.
---