---
According to information published by the New Voice of Ukraine on January 29, 2023, the former Ukrainian ambassador to Berlin Melnyk offers Germany to deliver its Type 212A submarines to Ukraine.
Follow Navy Recognition on Google News at this link
---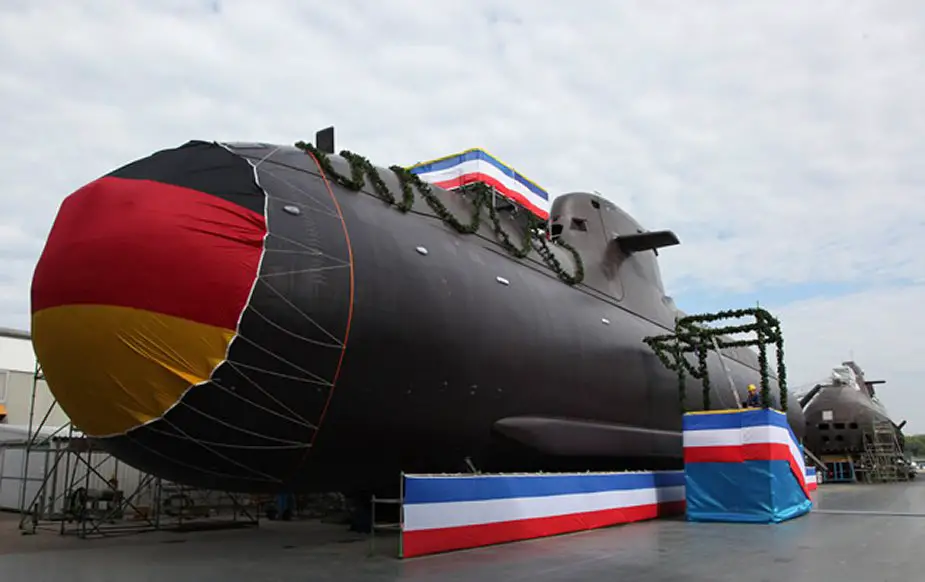 German Navy's Type 212A submarine. (Picture source: TKMS)
---
Since February 2022 and the start of the war in Ukraine, the Russian Navy has controlled the northern Black Sea and the Sea of Azov has become a Russian sea.
About the Type 212A
The Type 212A is a class of diesel-electric submarines developed and built by German shipbuilder Howaldtswerke-Deutsche Werft (HDW) for the German and Italian navies.
It features an air-independent propulsion (AIP) system, allowing it to remain underwater for longer periods of time without surfacing or snorkeling to recharge its batteries.
The submarines of this class are designed for stealth and versatility, with capabilities for a range of missions including reconnaissance, special forces insertion, and anti-ship and anti-submarine warfare.
With a displacement of approximately 1,524 tons surfaced and 1,830 tons submerged, the Type 212A is 56 meters in length and has a crew of 20-28 sailors.
The Type 212A is equipped with DM2A4 and Black Shark torpedoes, external naval mines, and IDAS missiles, and its diesel-electric propulsion with AIP system provides a maximum speed of around 20 knots surfaced and over 20 knots submerged.
---