---
According to a tweet published by Andriy Melnyk on 29 January 2023, the former Ukrainian ambassador to Germany proposed that Germany give Ukraine its decommissioned Bremen-class frigate, Lubeck.
Follow Navy Recognition on Google News at this link
---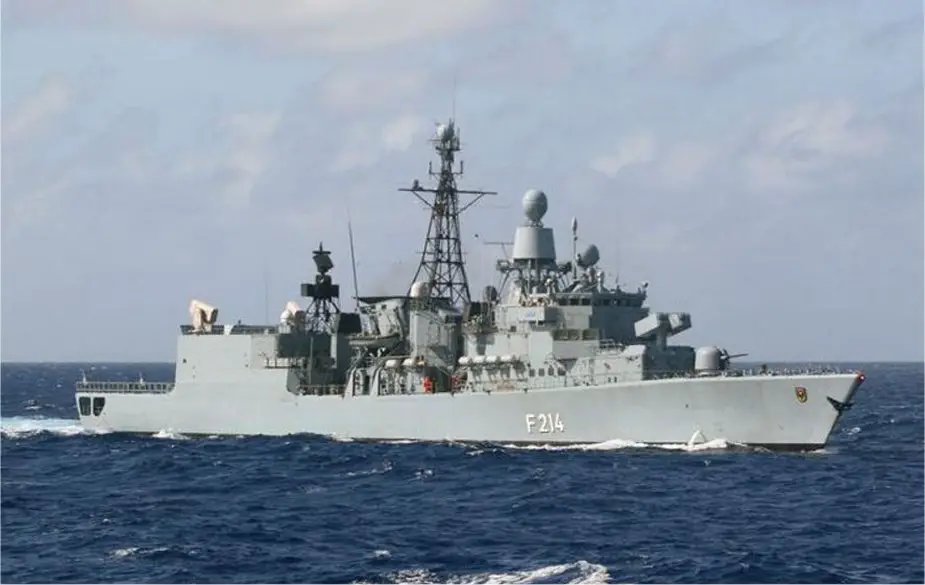 Bremen class frigate Lübeck. (Picture source: Bundeswehr)
---
The Bremen-class frigate has a displacement of 3,680 tonnes (3,620 long tons), a length of 130.50 m (428 ft 2 in), a beam of 14.60 m (47 ft 11 in), and a draft of 6.30 m (20 ft 8 in).
She is powered by a CODOG (Combined diesel or gas) system that includes two MTU 20V956 TB92 diesel engines, two General Electric LM2500 gas turbines, two Renk STG 150-50 gearboxes, and four Deutz MWM diesel generators.
The frigate can reach a speed of 30 knots (56 km/h). Her range is more than 4,000 nmi (7,400 km) at 18 knots (33 km/h) and she has a crew complement of 202, plus 20 aviation personnel.
Lübeck is equipped with one EADS TRS-3D air search radar (three-dimensional), one WM 25 combined surface search and fire control radar I/J band, one Thales Nederland STIR 180 fire-control radar I/J/K band, one Kelvin Hughes Nucleus 5000 I band navigation radar, and one STN Atlas DSQS-23BZ hull-mounted sonar. She has ESM/ECM EADS FL 1800S, two SCLAR decoys, and a SLQ-25 Nixie torpedo decoy for electronic warfare and decoys.
The frigate is armed with OTO-Melara 76 mm dual-purpose gun, two Mauser MLG27 27 mm autocannons for naval guns, 1 × 8-cell launch system, and 16 × Sea Sparrow surface-to-air missiles for antiaircraft warfare, two MK 49 launcher with 21 × RAM each for CIWS, two quadruple Harpoon anti-ship missile launchers for anti-ship missiles, and two Mark 32 324-mm twin torpedo launchers with 8 × DM4A1 or Mark 46 torpedo for antisubmarine warfare.
---