---
According to a PR published by MBDA on June 23, 2023, Italy is gearing up to kick off an exciting new chapter in the international defense sector, as it prepares to align with the UK and France in a collaborative effort - the Future Cruise / Anti-Ship Weapon (FC/ASW) program, according to the signed Letter of Intent (LOI).
Follow Navy Recognition on Google News at this link
---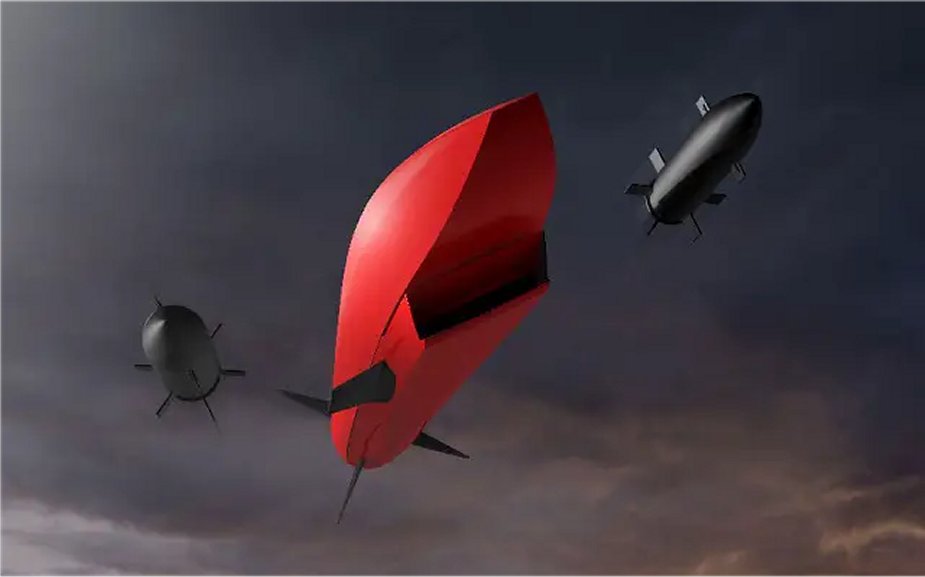 Artist rendering of the Future Cruise Anti-Ship Weapon. (Picture source: MBDA)
---
The cornerstone of this defense collaboration will be the sharing of missile technologies through MBDA, a prominent entity in the European defense landscape.
Eric Beranger, at the helm of MBDA, voiced his enthusiasm about Italy's impending participation in the FC/ASW program and how this aligns with the European defense agenda.
The FC/ASW program is a testament to the strength of the Anglo-French defense bond and is now extending its embrace to include Italy. This unique initiative is set to revolutionize defense mechanisms by providing state-of-the-art capabilities that can effectively combat a wide spectrum of land and maritime threats in evolving and challenging battlefield environments.
FC/ASW
The FC/ASW was initiated in 2017 by the UK and France to supersede their shared Storm Shadow/SCALP missiles, along with their individual Harpoon and Exocet anti-ship missiles.
This jointly financed initiative, led by MBDA, a leading European missile manufacturer, is a product of the close defense relationship outlined in the Lancaster House treaties between the two nations.
The FC/ASW's in-service dates for Type 26 Frigate and Typhoon aircraft are planned for 2028 and 2030 respectively, as stated by the then Secretary of State for Defence, Jeremy Quin, in July 2021. Despite a brief halt due to the AUKUS pact in September 2021, the project has continued to develop with the potential for hypersonic weapons.
The FC/ASW concept, termed the Perseus Concept, details a ramjet motor-powered missile that's 5 metres in length, weighs about 800 kilograms and carries a 200-kilogram main warhead along with two 50-kilogram subsidiary warheads. The missile can attack multiple targets simultaneously or strike a large single target at several points to maximize damage.
The sensor suite of the missile concept includes a multi-mode active e-scan radar with synthetic aperture radar and Doppler beam sharpening, along with a laser radar (lidar) for terminal phase imaging and target recognition.
---