---
According to a tweet published by Ismail Demir on March 30, 2023, the Marlin Unmanned Surface Vessel (USV) has successfully fired a Kuzgun missile for the first time.
Follow Navy Recognition on Google News at this link
---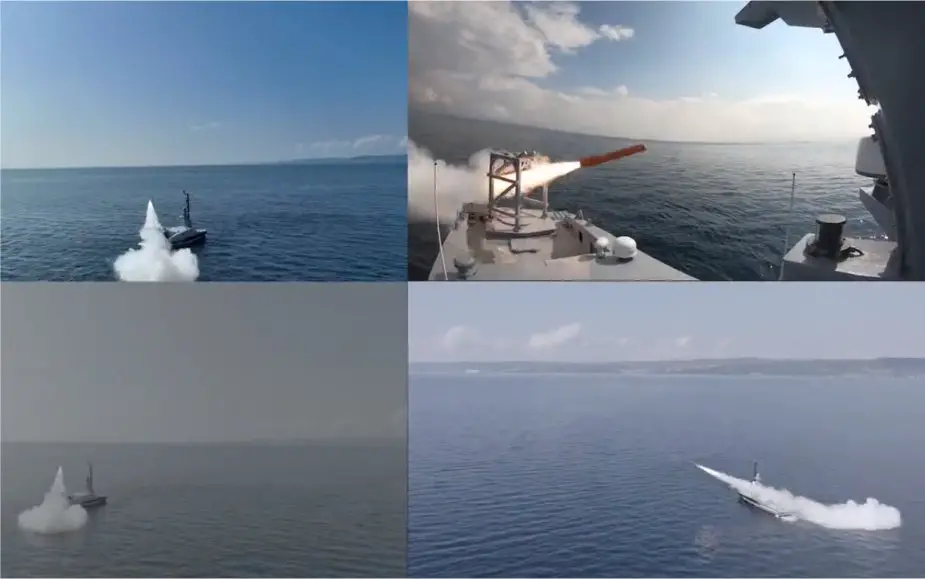 Marlin USV firing Kuzgun missile. (Picture source: Ismail Demir)
---
Marlin is designed to operate in coastal or open sea naval warfare operations, and holds the distinction of being the world's first unmanned surface vehicle with electronic warfare capability.
Its special hull design allows it to operate in challenging sea conditions. With its ability to carry different payloads such as guided missiles, light torpedoes, 12.7 mm guns, electronic warfare, electronic support, sonobuoys, and towed array sonar systems, the USV can be adapted to meet operational needs with different hull forms.
To meet the requirements of high speed, stability, and maneuverability, Marlin is equipped with advanced technology from ASELSAN, including remote-controlled weapons, electro-optical reconnaissance and surveillance systems, radar, jam-resistant GNSS, electronic warfare, and national software systems.
It can perform its duties autonomously or under remote control, carrying out tasks such as naval warfare and submarine defense with guided missiles and light torpedoes.
Its satellite communication capability enables it to operate at a much wider range than its counterparts, with a speed of approximately 36 Kts. The Marlin USV can be quickly made operational from ports, amphibious, and logistics ships.
---
Marlin Unmanned Surface Vessel. (Picture source: Ismail Demir)
---