a
World Navy Force News - Russia
Second project 06363 submarine "Rostov-on-don" laid down at Admiralty Shipyard
This is the second conventional submarine Project 06363, layed down at the Admiralty Shipyards in the interests of the Russian Navy. In August 2010 started the construction of the submarine "Novorossiysk" of the same project/class. Total planned construction of Project 06363 for the Russian Navy is three submarines.
It is assumed that the ships will be serving in the Black Sea Fleet. Transfer of the Navy of the first submarine series is to take place in 2013. Completion of the second and the third submarine is scheduled for 2014. It Previously appeared in the press that the number of ships in this class can be extended for a further three units with a term deposit of the last submarine in 2015.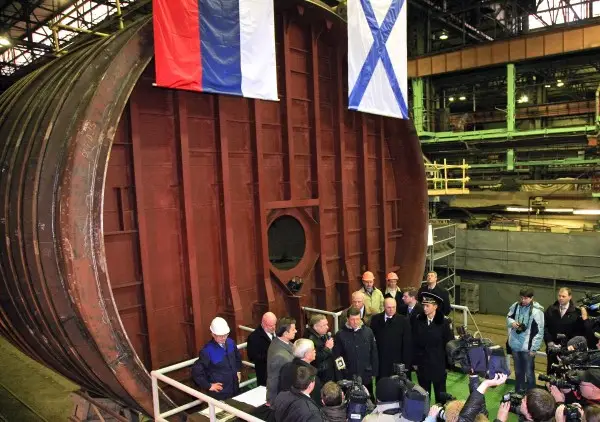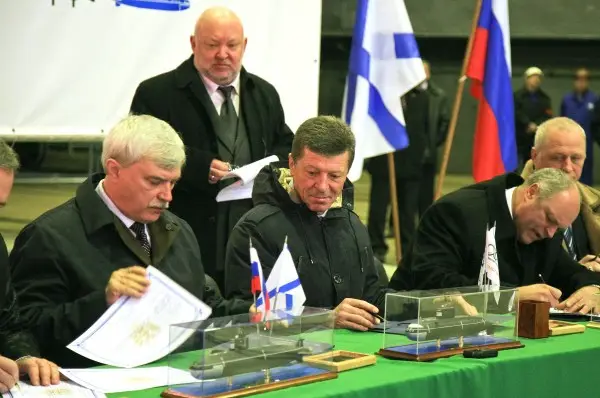 Project 0636.3 Improved Kilo Rostov-on-don keel laying ceremony
Kilo class, Project 636
(picture: Internet)
"Rostov-on-Don," project 06363 SSK refers to the third generation of diesel-electric submarines, and is a modification of projects 877/877EKM known for their high performance characteristics. Designed in the CDB ME "Rubin". The new 06363 are reported to be quieter, to be equiped with modern systems of navigation, communication and modern weapons.
These submarines have a length of 73.8 m, width of 9,9 m, submerged speed of 20 knots and maximum immersion depth of 300 m. Their endurance is 45 days and they are served by a crew of 52.