a
Naval Forces News - Russia
Russian Defense Ministry Plans to Order Extra Borey & Yasen Nuclear Submarines for Russian Navy
In addition to the 16 nuclear submarines purchase which is outlined by the state armament program for the period until 2020 the Russian Defense Ministry plans to buy four extra nuclear submarines.

Army general Nikolai Makarov said, "If there appears such possibility we will order two additional project 955 (Borey class) submarines of and two extra project 855 (Yasen class) submarines."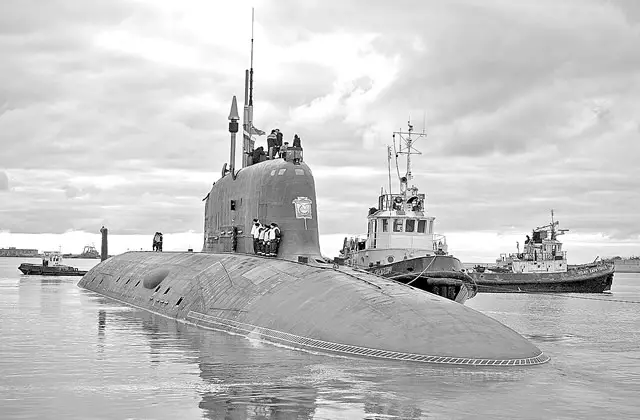 Project 885/Yasen class/Graney/Severodvinsk SSN datasheet
(picture: JSC PO Sevmash)

The state armament program makes provisions for purchase of eight strategic missile-carrying cruiser submarines project 955 (Borey class SSBN) and eight nuclear multipurpose project 855 (Yasen class SSN) submarines until 2020.

According to Makarov, the final decision on the purchase is connected with production capabilities of Sevmashpredpriyatie. There are problems there because, for example, strategic submarines Yury Dolgoruky and Alexander Nevsky that the Russian Navy was supposed to receive in 2011 will not be delivered until the summer of 2012.