a
World Naval News - China
Shenyang J-15 carrier-based fighter aircraft spotted on China's refitted aircraft carrier (ex-Varyag)
Photographs have emerged on the Chinese internet showing what seems to be a J-15 jet parked on the flight deck of the former Varyag aircraft.

The Shenyang J-15 is a carrier-based fighter aircraft currently in development by the Shenyang Aircraft Corporation and the 601 Institute for the PLAN's (Chinese Navy) future aircraft carriers.

While the J-15 is based on Russian-designed Sukhoi Su-33, it is reported to share a large portions of electronics and avionics with the J-11.

The same set of pictures also shows a Changhe Z-8 helicopter on the deck of the carrier.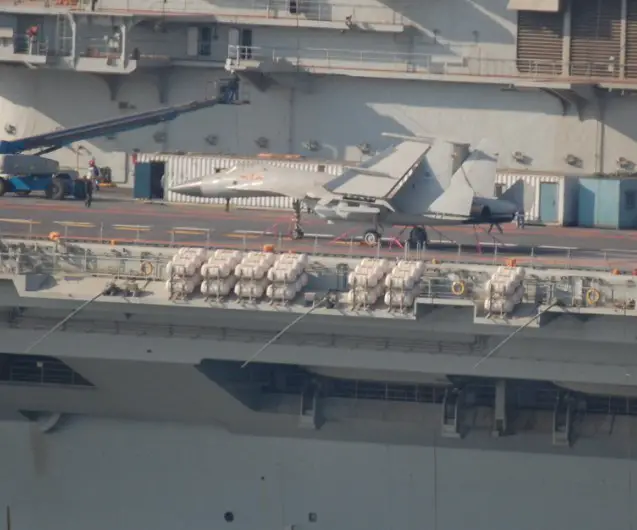 J-15 mockup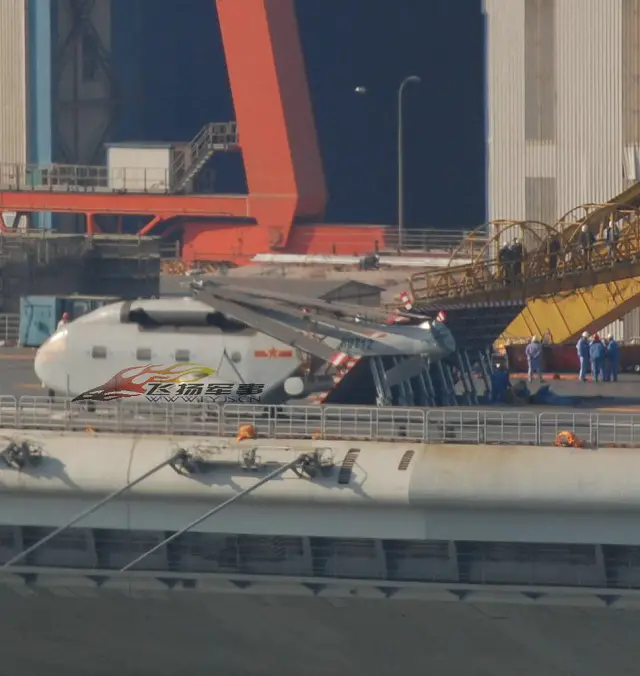 Changhe Z-8 mockup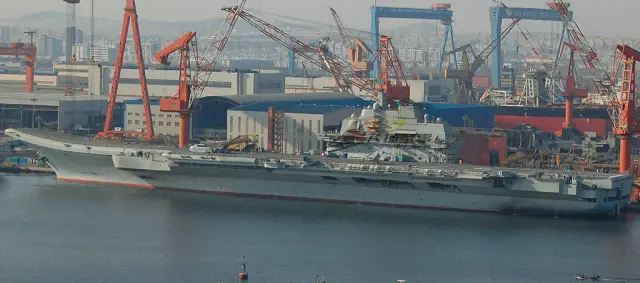 China's Aircraft carrier (Ex- Varyag) with J-15 and Z-8 mockups on the deck
A close inspection of the photographs leads us to conclude that both the J-15 and Z-8 are in fact mockups/full size models. These are probably used to train the future carrier deck crew in the handling of aircrafts on the deck of an aircraft carrier. Those things can not be improvised and require a perfectly trained crew.