a
Naval Forces News - France
Sagem to supply EOMS-NG optronic system for French navy frigates
Sagem (Safran group) has signed a contract with French naval shipyard DCNS, under French defense procurement agency DGA as contracting authority, for the modernization of fire control systems on six Floréal class surveillance frigates. The modernization will be based on Sagem's new-generation Electro-Optical Multifunction System (EOMS-NG).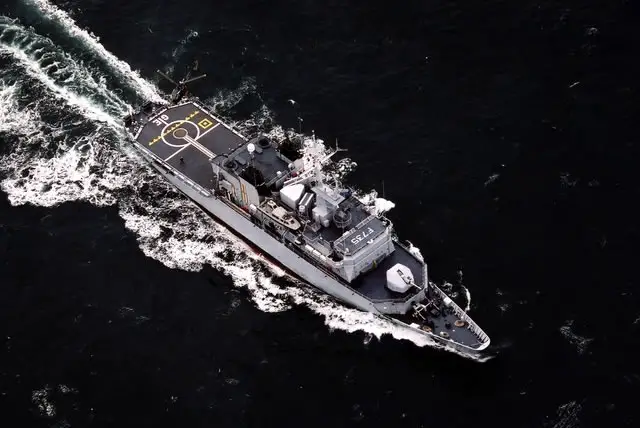 Floréal Class Frigate
(picture: French Navy)
Developed and produced by Sagem, the EOMS-NG is a high-performance optronic system. It is a single unit, integrating day-night IRST (infrared search and track) type passive panoramic observation, identification, tracking and fire control. It will be operated from a dedicated work station of the operations room.

Replacing the current Najir optronic system, the EOMS-NG will provide fire control for the Floréal class ships' 100mm gun, their main artillery piece, and will contribute to their tactical situation awareness and the self-defense of the ship. The system features very short reaction time between detection and engagement, and is particularly well suited to fighting piracy and illicit traffic. Its panoramic observation concept is the equivalent of 100 fixed cameras.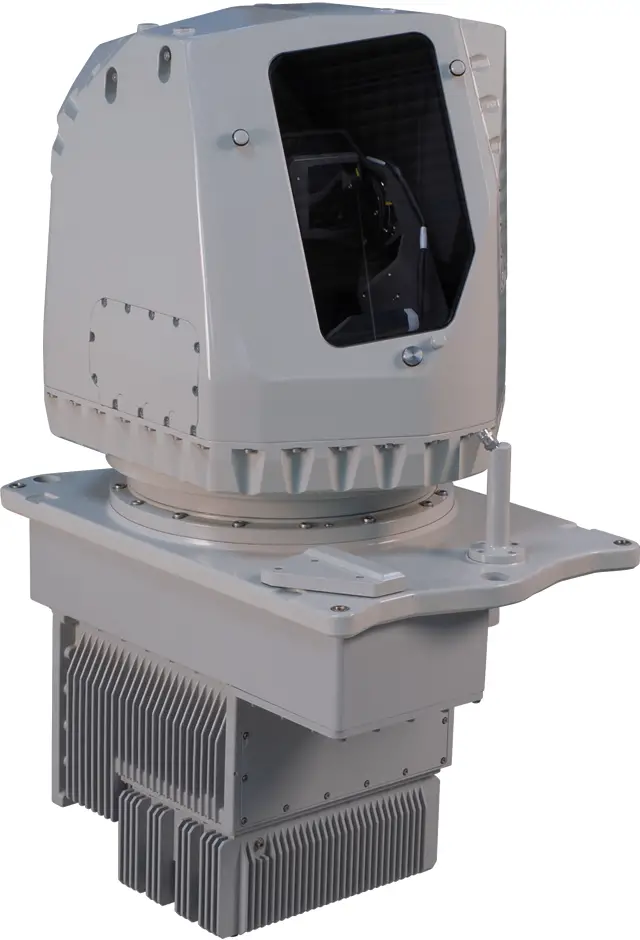 Sagem's EOMS-NG
(picture: Sagem)
This contract from DCNS, prime contractor for the modernization of the fire control system on Floréal class frigates, is a significant success for Sagem's new range of shipborne optronic systems.

The first Floréal class frigate will be outfitted by the end of 2012.
Detailed view of an EOMS-NG installed on UAE Navy ship Al-Hesen, 2nd ship of Baynunah class
(picture: Navy Recognition)
The EOMS-NG system is also in production for the six Baynunah class corvettes to be deployed by the United Arab Emirates, and it is integrated in the DCSN's new Gowind class offshore patrol vessel, L'Adroit. Australia has ordered 29 Vampir NG infrared tracking systems, derived from the EOMS-NG, for its navy's new LHD helicopter carriers, air defense destroyers and Anzac class frigates