a
Naval Forces News - UK
UK MoD seeking additional engineers for its Successor SSBN program
The Successor Submarine project has now exited the concept design phase with the broad configuration of the submarine and its systems now understood. Work has now begun on the detailed design which will further develop the conceptual solution into a detailed suite of information ready for manufacture.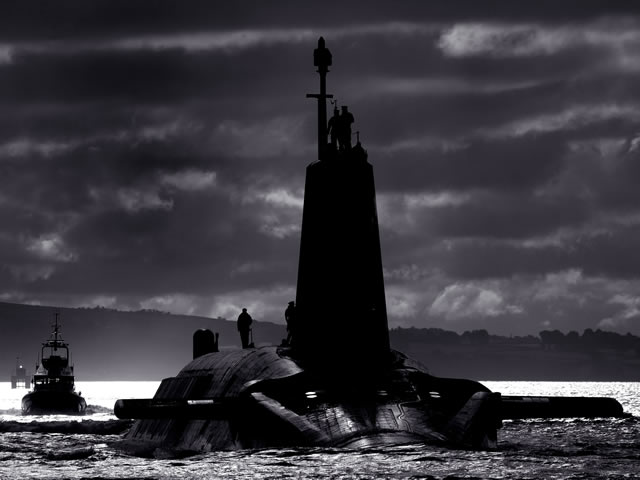 HMS Vanguard, head of Vanguard class SSBN, the current class of Royal Navy SSBN
set to be replaced around 2024 by a new class
(Picture: Royal Navy/Crown Copyright)
It is the most complex and high value engineering programme underway anywhere within the United Kingdom. The complexity of the technology and costs involved dwarf those of the London 2012 Olympics Infrastructure Programme. Some £900 million was spent developing the submarine concept design and up to £3 billion will be spent developing the detailed designs and ordering long lead items before a final 'Main Gate' investment decision is taken in 2016. As previously announced to Parliament, the final cost of the replacement deterrent programme is expected to be some £15-20 billion at 2006/2007 prices.
Some 1,500+ project management, commercial and engineering professionals are now working on Successor within the first tier of suppliers reporting directly to the Ministry of Defence. Large numbers of high value contracts have already been let by these major suppliers and the pace and scale of the work within industry is set to increase rapidly over the coming years.
Put simply, a nuclear submarine is the most complex machine ever conceived and constructed by man. It is totally self-sufficient in terms of air, water, power and all the other life support services required to sustain the crew for several months at a time and comprises some of the most sensitive national security technology available within the UK.

More information at this link