a
Naval Defense Industry News - Netherlands
Thales wins first contract for new SCOUT Mk3 naval radar system

Thales and DamenSchelde Naval Shipbuidlinghavesigned a contract for the delivery and installation of a SCOUT Mk3 naval surveillance radar. The radar system is to be installed on the Karel Doorman Joint Support Ship commissioned by the Netherlands' Defence Materiel Organization that is currently under construction by DamenSchelde Naval Shipbuilding.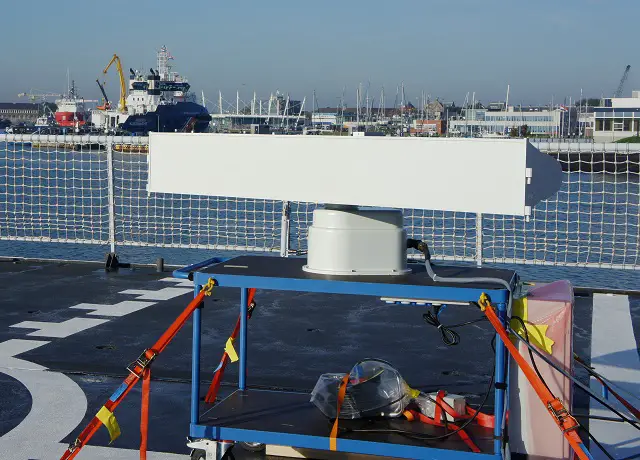 Scout Mk3 is the most sophisticated 2D maritime surveillance radar
Picture: Thales

The Thales SCOUT Mk3 naval surveillance radar was selected because of its unique Low Probability of Intercept feature. The radar is a new product in vast range of Thales naval sensors and this contract constitutes its market introduction. The first sea trials of the new Joint Support Ship with SCOUT Mk3 installed are scheduled for May 2014.

"With more than 170 systems sold, our family of Scout naval radars is one of the most successful naval sensors world-wide," said Gerben Edelijn, CEO of Thales Netherland. "This contract not only introduces the latest member of the radar family, it also reinforces the excellent relation between Thales and the Royal Netherlands Navy."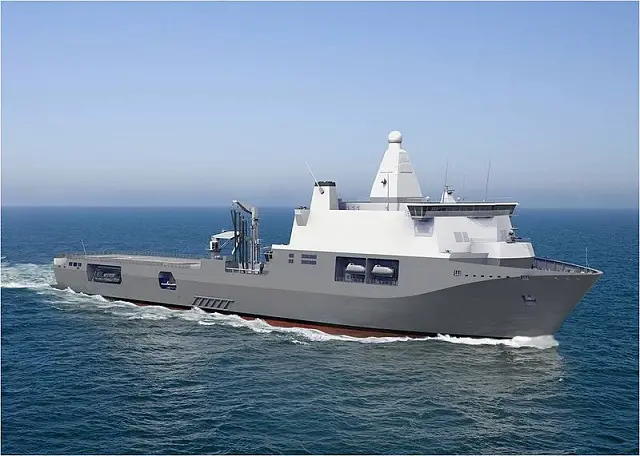 The Karel Doorman is a multi-function support ship for amphibious operations currently under construction for the Royal Netherlands Navy.

About SCOUT Mk3
Scout Mk3 is the most sophisticated 2D maritime surveillance radar. Advanced Doppler processing ensures excellent clutter suppression and high range resolution. SCOUT Mk3 detects very small objects even in high sea states or in close vicinity to larger objects. Low-level air coverage is provided and its LPI nature enables covert operations.Scout Mk3 offers automatic detection and tracking, helicopter and UAV approach and guidance, as well as a high availability and low life-cycle costs.

For more than 30 years the Thales SCOUT family of naval surveillance radars has been recognized for its true low probability of intercept (LPI) capability. SCOUT Mk3 is no exception. Use of low output power (<3W) and continuous wave technology enable this key strategic advantage.