a
Naval Forces News - China
Construction of Type 001A, China's second Aircraft Carrier has started
The Secretary of Liaoning province Communist Party, Min Wang, confirmed that China was at work on a home-built aircraft carrier at a shipyard in Dalian. This aircraft carrier would be based on Chinese Navy (PLAN) existing one (16 Liaoning) but modified and improved to best match the PLAN's needs. This new aircraft carrier is reportedly called Type 001A.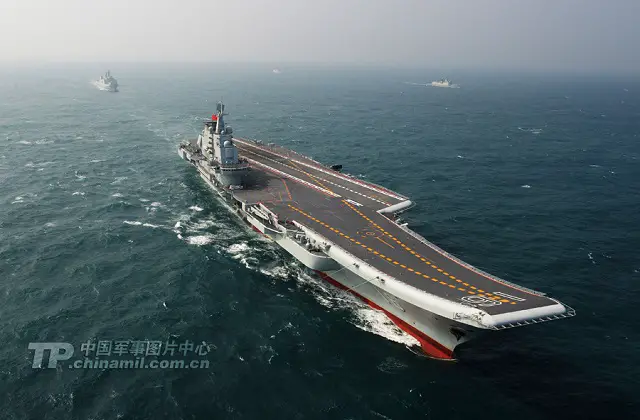 The Liaoning: China's first aircraft carrier (Chinamil.com.cn/Li Jin)
China's first aircraft carrier, the Liaoning is a Soviet design bought from Ukraine in 1998 and re-fitted in a Chinese shipyard. PLAN successfully started operating the 60,000-tonne Liaoning. The Liaoning was recently put through more than 100 tests, including those of its combat systems.

Wang Min said the Type 001A aircraft carrier construction would take six years and added that China's navy eventually planned to build four such carriers.