a
Naval Defense Industry News - UK, Malaysia
J+S Ltd to supply the Torpedo Launching System for the Royal Malaysian Navy LCS/SGPV corvettes

J+S Ltd is delighted to announce they have been successfully selected to supply the Torpedo Launcher System (TLS) for the new Royal Malaysian Navy Littoral Combat Ships being constructed by Boustead Naval Shipyard Sdn Bhd in Malaysia.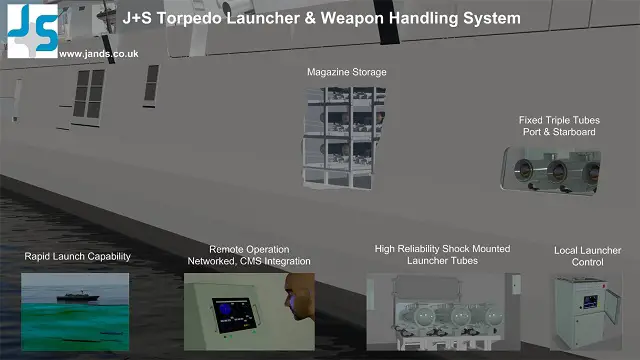 The J+S family of lightweight torpedo launchers are capable of deploying NATO compatible lightweight torpedoes and can be configured to launch the US Mk 44 and Mk 46 torpedoes, plus UK Sting Ray, A244S and compatible derivatives.
The substantial multi-million pound contract is to supply a Triple Tube Torpedo Launcher System with associated Weapons Handling and Storage equipment across each of the 6 platforms. The J+S Ltd TLS can be configured to launch a wide range of torpedoes and will provide a rapid reaction defence system against underwater threats. Delivery of the first system is scheduled for 2017 with the final system due for delivery in 2021.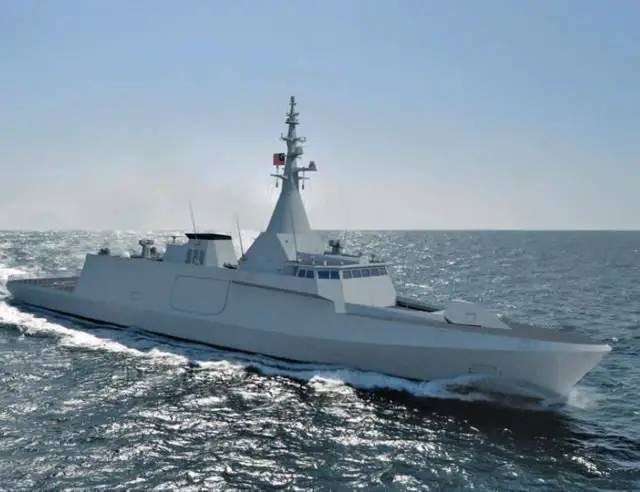 Royal Malaysian Navy LCS is based on DCNS Gowind Combat corvette design. The use of a stealth cuppola for the main gun (similar to Swedish Navy Visby class) and the re-worked bridge area shows the stealth requirement for the class were a priority. Image: DCNS
Andy Toms, Managing Director of J+S Ltd, commented: "This major contract is a big step forward in our plans to establish Malaysia as a hub for business in the ASEAN market and we are looking forward to working in collaboration with Contraves Advanced Devices Sdn Bhd (CAD) to deliver a successful programme of work. We recognise the importance and benefits of Malaysian Industrial Participation and we have already engaged with a number of local companies for the supply and manufacture of goods and services relating to this contract. We have recently opened a J+S office in Kuala Lumpur and hope to build on existing relationships and forge new ones as we develop our business in the dynamic South East Asian market."