a
Naval Aviation News - Russia
Russian Navy Pacific Fleet Naval Aviation to Receive An-140-100 Transport Aircraft
The air arm of the Russian Navy's Pacific Fleet will have received an Antonov An-140-100 transport aircraft before the end of 2015, the press office of the Eastern Military District told journalists on Thursday.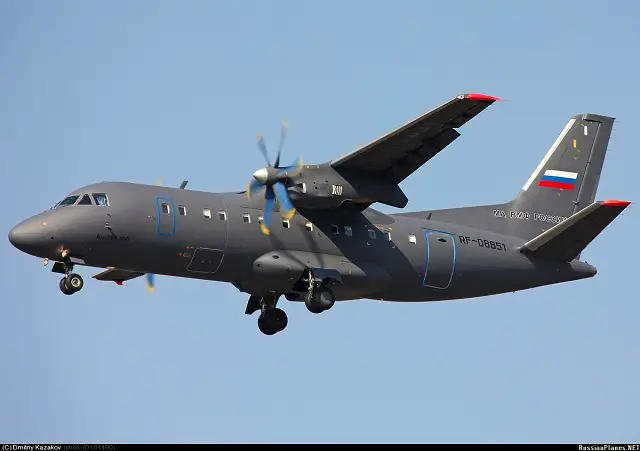 An-140-100 Serial 12A008 of the Russian Navy
(photo by Dmitry Kazakov, http://russianplanes.net/id104460)

"The naval aviation branch of the Pacific Fleet will take delivery of tits first An-140-100 transport plane in December. The second aircraft of the type will be received in earlier 2016. This year, the Pacific Fleet's naval aviators have received four overhauled and upgraded Ilyushin Il-38N (NATO reporting name: May) maritime patrol aircraft. Their arrival has boosted the flight hours logged by the fleet's antisubmarine aircraft force," the press office said in a news release.

As was reported in the press, the Pacific Fleet's air arm took delivery of modernized Il-38N ASW planes carrying the advanced Novella-P-38 target search and track system. The first upgraded aircraft of the type was ferried to the Kamchatka Peninsula in March 2015.

The An-140-100 is designed to replace the An-24 (Coke) and Yakovlev Yak-40 (Codling) passenger and An-26 (Curl), An-30 (Clank) and An-32 (Cline) transport aircraft. The first Russian-made An-140 performed its maiden flight in August 2015.

© Copyright 2015 TASS. All rights reserved. This material may not be published, broadcast, rewritten or redistributed.